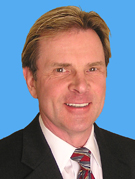 Myrtle Beach, SC (PRWEB) October 04, 2011
PILMMA's Fall Legal Marketing and Management Conference, October 14th and 15th, 2011 at Caesars Palace in Las Vegas, Nevada, will provide proven practical ideas that are easy to implement and guaranteed to double any firm's caseload. The best and brightest minds in legal marketing and management will cover the latest trends in the industry during this tremendous two-day stint with PILMMA.
Larry Bodine, Editor in Chief of Lawyers.com, will be featured as one of the panelists for PILMMA's panel discussion about the future of Internet marketing. The TechnoLawyer Legal Technology Consultant of the Year and Edge Award Winner for the article "What the Web Can Do for You," will be answering questions submitted by Personal Injury and Disability lawyers from across the nation. Larry will be joined Josh King, of Avvo.com, Dale Tincher of Consultwebs.com and Barrett Sharpe of LegalHub.com for what is set to be one of the be one of the conferences many highlights.
World renowned author of the E-Myth book series, Michael Gerber, whose new book, "The E-Myth Attorney" is set to be an instant success with PILMMA attendees and attorneys nationwide, will be the keynote speaker. Dubbed "The World's #1 Small Business Guru" by INC. Magazine, Michael Gerber is a true legend of entrepreneurship. His best-selling book, "The E-Myth Revisited" has sold over 5,000,000 copies in 29 languages. Mr. Gerber will be available for photographs with PILMMA members and will also be signing books for attendees on Friday October 14th.
Other speakers include Jess Todtfeld, President of Success In Media, Inc., who will tell attorneys how to easily attract media attention and Alex Nottingham from Tony Robbins's and Chet Holmes's Business Breakthroughs International and Co-Author of the best-selling book "Counterattack: Business Strategies For Explosive Growth In The New Economy." Alex will be revealing his strategy for doubling case intakes and how to truly differentiate your firm from your competition. A complete list of speakers and the event agenda can be found here.
PILMMA and its bi-annual marketing Summits are the brainchild of Ken Hardison, an attorney with over 28 years of experience. In just 7 short years, Ken transformed his solo practice into a firm with 13 lawyers and 42 staff members, making it one of the largest, most successful Personal Injury firms in North Carolina. Ken attributes this success to his persistence and willingness to try new things, especially in marketing and management. Ken has proven his success with the establishment and growth of his firm and in 2007 he decided to share his wealth of knowledge with other lawyers. This led to the creation of the Personal Injury Lawyers Marketing and Management Association (PILMMA) in 2009. PILMMA is the only legal marketing and management association solely created for and dedicated to the success and advancement of Personal Injury and Disability lawyers.
To register for the event, contact Valerie Beasley Cole at valerie(at)pilmma(dot)org or visit the website http://www.pilmmasummit.com for more information or to register online. For First Time Attendees, PILMMA is offering the Gold Summit package for only $ 697. This includes a two month trial of PILMMA Gold Membership and 50% off admission to the Summit. Registration fees for members are discounted based on the level of membership and non-members pay a premium of $ 1497 for admission.
###