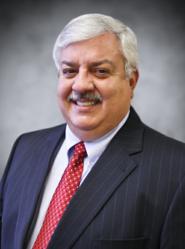 We understand the best talent may already be employed...what's challenging to me is finding these rare commodities and presenting them with new and even more exciting career opportunities. It's GLC's hunter vs. gatherer philosophy that I admire most.
Ft. Lauderdale, FL (PRWEB) October 06, 2011
GLC Group, one of the nation's fastest growing staffing and recruiting companies is proud to welcome Jorge Cosio as their new Director of Business Development. Over the years Jorge has built a strong reputation as one of the nations leading Business Development Consultants Specializing in Finance, Operations and Customer Management.
"Jorge is the master of transition" Lorin Cone, GLC Group's President and CEO said " He has helped companies as diverse as IBM and Pepsi Co not only survive but thrive through changes in the workplace and the economy". He went on to say, "All of us at GLC consider our selves extremely lucky and are excited to have Jorge as part of our team".
Jorge had three main motivations for joining GLC Group. The first was his passion for new challenges. And that is exactly what the recruitment industry had to offer. "In today's workplace, it is becoming more and more difficult to find qualified talent" Jorge said. "Even in a period of record unemployeement finding the right talent for the right job is an extreme challenge." The second was the professional synergy he shared with GLC's management team. "GLC has developed some of the most innovative recruitment tools and programs in the industry" Jorge continued, ""We understand that the best talent may already be employed, and so, what's challenging to me is finding these rare commodities and presenting them with new and even more exciting career opportunities. It's the hunter versus gatherer philosophy that I admire most about GLC."
The third and maybe the most important reason Jorge saw GLC Group as the company best suited for his talents was that they where at the perfect place in their evolution. Jorge's expertise is in understanding the processes of a company and developing strong synergies between all divisions as they grow. GLC's expansion into new and emerging markets offered Jorge the perfect opportunity to do what he does best – help companies navigate the treacherous landscape often encountered, as they expand. He is a master of growth/change management and is extremely good at making sure that every employee is made to feel a part of the team throughout the entire restructuring process. "We call him the change management doctor, but unlike many doctors, Jorge has a great bedside manner". Said Cone. Jorge himself added, "I've worked with a lot of extremely talented people but have rarely seen a gathering of such motivated and talented individuals in a company of this size".
Jorge spent three years at Harvard before transferring to the University of Miami and receiving his Bachelor of Science Degree in Systems Analysis. After graduating, Jorge joined International Business Machines (IBM) as a Functional Business Planning Manager and worked his way up to Chief Financial Officer of the Southern Florida Trading Area before joining BAESA Corporation (Pepsi Cola LA/C) as their Chief Information Officer. When he was offered the opportunity to join American Express' International Travel Service Group as a Senior Vice President and CFO, Jorge jumped at the chance to take his business development experience global. After spending nearly 20 years perfecting his talents with three of the largest corporate brands in the world, Jorge's entrepreneurial spirit took over and he formed Cosio Consulting, a firm specializing in Business Development, Finance, Operations and Customer Management Consulting. It was during this period that he met Lorin Cone and found that the two men had very similar business philosophies and together they had the potential to revolutionize the staffing industry.
Jorge's responsibilities include but are not limited to the development, implementation and administration of the company's strategic mission; establishing corporate financial plans, creating business forecasts, and economic models. He is also instrumental in setting the company's business processes, policies and controls. His experience in business acquisition analysis and integration as well as that of new business and market opportunities is also instrumental to the GLC's growth.
Jorge is Fluent in Spanish, some French & Portuguese and is recognized for his people management skills and personal integrity.
About GLC Group
GLC Group is a full-service talent resource offering innovative, flexible and aggressive solutions for leading Fortune 100 and 500 corporation's recruitment needs. With locations in Atlanta, GA, Austin, TX Charleston, SC, Dallas/Fort Worth, TX, Fort Lauderdale, FL, Los Angeles, CA, Norfolk, VA, Syracuse, NY and St. Louis, MO, GLC has a nationwide presence. Unlike most other companies in the industry, GLC provides a "mix and match" flexibility approach – whether it's temporary, permanent, RPO or BPO – through a single point of contact, providing the resources of the entire team within the GLC Group. When it comes to finding and providing the right talent, GLC sets the standards and delivers the results. They don't just hire to fill a job description, they learn a company's corporate culture then seek talent that ultimately will grow with that company. For over a decade, they've earned the reputation as one of the nation's premier providers of recruitment services. They are a company of top performers offering unmatched expertise and a proven track record in providing both contingent workforce talent through their subsidiary GLC On-The-Go and Permanent Placement, Recruitment Process Outsourcing (RPO) and Business Process Outsourcing (BPO) services through GLC Associates. The team at GLC Group follows a simple approach to understanding their client's needs…they listen. They work hard as their partner, offering innovative recruiting techniques, providing updates on the latest employment trends and delivering the personal guidance needed to effectively manage all staffing needs while helping their clients achieve financial and operational goals.
GLC'S customized contingent and RPO solutions include:

Strategic Human Resource Planning
Enhanced Employee Branding
Increased Hire Quality
Innovative Screening Process
Unmatched Recruiting and Hiring Methods
Employee Onboarding
Multi-pronged Sourcing Strategies
GLC is revolutionizing the way companies view talent outsourcing. They pride themselves on the solid relationships they have built with both their clients and candidates, providing unmatched service to each. To learn more, please visit glcgroup.com.
###