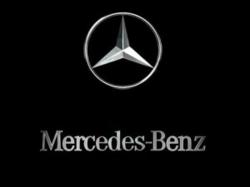 San Antonio, Texas (PRWEB) October 06, 2011
Mercedes-Benz of San Antonio- one of the leading Mercedes-Benz dealerships in San Antonio, would like to report that Mercedes-Benz had September sales of almost 24,000 vehicles, which is a 15.6% increase over last September's numbers and coincidentally Mercedes-Benz's highest September volume on record. As of right now Mercedes-Benz is reporting a 10% increase over last year's sales figures.
Of all Mercedes-Benz models the best performers for September were the C-Class and E-Class model lines, respectively. The brand-new 2012 C-Class, viewed as the Mercedes-Benz entry car, led sales with 6,865 sold in September, a 32% increase over September 2010. The E-Class, which is currently in its 9th Generation, followed the C-Class with September sales of 5,122. The new SLK roadster had a large percentage jump of conventional cars improving over 50% over last year's September numbers.
One bright spot for Mercedes-Benz thus far throughout 2011 is the Sprinter van. The Sprinter sales for September of this year increased by 121.3% over September of last year bringing a year-to-date total of 12,452 total Sprinters sold!
Mercedes-Benz of San Antonio is a new and used car dealership in San Antonio, Texas. They also have a service department and also sell car parts.
###