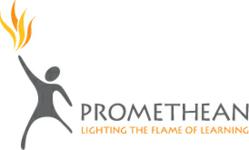 "We believe the next transformation of the 21st century classroom is in creating integrated, interactive lessons that enhance the learning experience while closing the engagement gap," said Promethean CEO Jean-Yves Charlier.
Atlanta, GA (PRWEB) October 04, 2011
Global education leaders Promethean and Houghton Mifflin Harcourt (HMH) today announced a new line of interactive math lessons. By blending elements of trusted curriculum with innovative, effective interactive teaching strategies and technology, the two companies will create next-generation digital math content that will motivate students and get them excited about learning critical math skills.
Go Math! Interactive Lessons and On Core Mathematics Interactive Lessons will equip teachers with hands-on activities and interactive lessons to help students in grades K through 11 build critical math skills, master formulas and more deeply explore math concepts. Designed for the interactive whiteboard and use with handheld mobile devices, the lessons will help teachers better engage students and assess comprehension in real-time. All lessons will be aligned to the Common Core Math Standards.
Classrooms where curriculum, instruction and interactive technology are integrated boost student learning by an average of 16 percentile points because students are actively engaged and participating in the lesson at hand. Together, the two companies will capitalize on this proven approach to help boost math skills across all grades.
"Our work with HMH goes beyond simply creating more robust, interactive learning experiences for today's tech-savvy students. It is about powering-up teachers and giving them market-leading content to improve learning outcomes and to better ensure students leave school with the math skills they need to be successful," said Promethean CEO Jean-Yves Charlier. "We believe the next transformation of the 21st century classroom is in creating integrated, interactive lessons that enhance the learning experience while closing the engagement gap."
"Fusing digital content with interactive technology is a important part of transforming traditional classrooms. Our work with Promethean will make it easier for teachers to easily use all the resources available to them– content plus technology – to uniquely meet the needs of the 21st century student," said Bethlam Forsa, Executive Vice President of Content Development and Publishing Operations, HMH.
Teachers transforming their classrooms with these new lessons can connect and exchange best practices with peers on Promethean Planet (http://www.prometheanplanet.com), a unique teaching, sharing and support community.
About Promethean
Promethean - Lighting the flame of learning
Promethean is a global education company committed to supporting teaching and learning. Our focus is on student-centered and collaborative learning. We do this through our integrated technology, training, content and assessment solutions that help teachers meet individual student needs. Our products are used in more than 750,000 classrooms around the world, and PrometheanPlanet.com, the world's largest interactive whiteboard community site, provides over one million members access to around 34,000 free teaching resources. With corporate headquarters in the U.K. and U.S., Promethean has products distributed through a network of partners in some 100 countries and is listed on the main market of the London Stock Exchange as Promethean World Plc (ticker symbol 'PRW'). (http://www.PrometheanWorld.com)
About Houghton Mifflin Harcourt
With education products and services used by 57 million students throughout all 50 U.S. states and 120 countries, Houghton Mifflin Harcourt is a global education and learning company. The world's largest provider of materials for pre-K–12 learning, Houghton Mifflin Harcourt is leading the way with innovative solutions and approaches to the challenges facing education today. Through curricula excellence coupled with technology innovations and professional services, Houghton Mifflin Harcourt collaborates with school districts, administrators, teachers, parents and students, providing interactive, results-driven learning solutions. Its Educational Consulting Services group works to increase student achievement in underperforming schools by developing, implementing and supporting education transformation through sustained district partnerships. With origins dating back to 1832, the Company also publishes an extensive line of reference works and award-winning literature for adults and young readers. (http://www.hmhco.com).
Promethean Press Inquiries:
Jodie Pozo-Olano
Head of PR – Promethean North America
Tel: 540 270 7819
Email: Jodie.Pozo-Olano(at)PrometheanWorld(dot)com
Houghton Mifflin Harcourt Press Inquires:
Justin Joseph
Manager, Corporate Affairs
Houghton Mifflin Harcourt
617-351-5020
justin.joseph(at)hmhpub(dot)com
(+1) 617-351-3314
HMH Corporate Communications
Houghton Mifflin Harcourt
617-351-3314
corporate.communications(at)hmhpub(dot)com
###