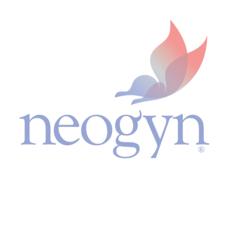 New York, NY (PRWEB) October 05, 2011
Vulvar Lichen Sclerosus is an inflammatory condition of the vulva, which manifests in itching and burning, with either thickened or thinned skin. Traditionally treated with ultra high-potency steroid creams, these topical prescriptions are not intended for long-term use due to health risks. NEOGYN Vulvar Soothing Cream, now available, can be used as adjunctive care to steroid treatments and part of a successful, longstanding regimen to minimize recurrence and maintain vulvar comfort.
NEOGYN Vulvar Soothing Cream is a non-medicated soothing cream ideal for use in combination with other Lichen Sclerosus therapies. A clinical study recently demonstrated a significant improvement in itching, burning and pain reduction after using NEOGYN Vulvar Soothing Cream twice daily for three months. Conducted by Dr. Andrew Goldstein, a leading authority on Lichen Sclerosus and vulvar diseases, the 30 subject, placebo controlled study suggests that adjunctive care such as NEOGYN provides a new option both with steroids and in-between steroid treatments.
NeoGyn Vulvar Soothing Cream is a cosmetic product, not a medication.
Dr. Goldstein is the author of numerous medical textbooks on Vulvodnia, as well as When Sex Hurts, a woman's guide to banishing sexual pain. Dr. Goldstein is also the Director of the Center for Vulvovaginal disorders in Washington D.C. and New York City.
For more information and to view the study and results, please visit http://www.neogyn.us.
###