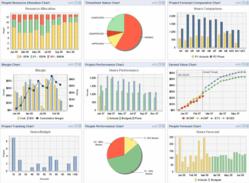 Sterling, VA (PRWEB) October 04, 2011
Senior managers of Federal Government Contractors will come together to network and listen to a variety of industry leaders speak on accelerating the growth of their government contracting businesses.
Guest speakers are to include Brad Antle, CEO of Salient Federal Solutions, who will describe how to use metrics to drive performance and where to focus attention. Brad founded Salient in 2009 and already has more than 800 employees. Brad previously was CEO of SI International.
Paul Murphy, Senior Data Analyst with Bloomberg Government, will share insights on market trends for professional services in the Federal Government marketplace, and consequences on the new budget realities.
Cindy Castillo, CEO of CSSI, will describe how she grew the company from its roots as an air traffic management technical services provider through successful graduation from 8(a) status to diversification into new markets, earning a solid reputation for quality, integrity, and loyalty.
Michele Griggs, Financial Integration Manager of Epsilon Systems Solutions, will discuss improvements in the overall operation of Epsilon through their implementation of Unanet software.
Unanet's Frances Craig, CEO and President, will share her personal perspective on creating a culture of high energy, bright, responsive, caring and dedicated team members.
Finally, Chris Craig, Vice President of Business Development will share examples of how project-based businesses have automated their processes to reduce administrative costs, and provide managers with real-time insight to improve effective decision making.
After the presentations there will be opportunties for networking and hors d'oeuvres.
For more information, and to register for this no-cost event, visit http://www.unanet.com/sd
About Unanet Technologies, Inc.
Unanet provides superior Services Automation software which maximizes staff utilization, reduces administrative costs by 90%, improves invoicing by 10X, and supports forward decision-making for improved profitability. Unanet's more than 800 customers include government contractors, consulting/services organizations, internal IT (Information Technology), and high-technology product companies. Unanet's suite includes resource management, opportunity/project management, timesheets, expense reports and collaboration with real time information and analytics, easy to use interfaces, and outstanding support. Unanet is available either as an Enterprise license (self-hosted software), or the On Demand License (hosted Software as a Service (SaaS)).
# # #