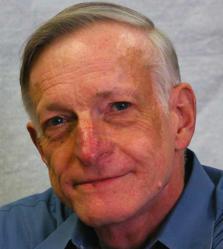 Acton, MA (PRWEB) October 04, 2011
Research for Better Teaching, Inc. (RBT - http://www.RBTeach.com), an established professional development organization for educators with focus on sustainable school improvement, today announced that Dr. Jonathon Saphier, the company's founder and president, spoke at the DuPage Administrators' Academy on September 21 and 22. The event was sponsored by the Midwest Principals' Center in partnership with the DuPage County Regional Office of Education of Wheaton, Illinois.
Dr. Saphier, the co-author of the highly regarded The Skillful Teacher textbook, led off at the opening event with a keynote providing an overview of his extensive work on teaching and leading. The following day he conducted an in-depth, all-day session on the leadership and teaching skills needed to maximize the effectiveness of the classroom teacher.
"One hundred school and district leaders came as teams, stayed all day, and then did planning on their own time in teams for application of the skills. These folks are serious about making The Skillful Teacher come to life," commented Saphier. The Skillful Teacher has become the gold standard text in many colleges and school districts across the country for studying generic pedagogy, the fundamental skills required for quality teaching.
The DuPage County Regional Office of Education supports DuPage County schools in meeting high standards, developing quality teachers and leaders, and having strong accountability to ensure that every child meets or exceeds his or her potential. The Midwest Principals' Center, located in the Chicago suburban area with services available throughout the Midwest, is a professional organization for principals and other educational leaders . Teaming together, the two organizations sponsored this program as part of the initiative each year to increase awareness of significant leadership issues.
About Research for Better Teaching, Inc. (RBT) http://www.RBTeach.com
Research for Better Teaching, Inc. is an established professional development organization for educators offering nationally recognized programs to school districts for administrators, teachers, and coaches. RBT prides itself in being a partner with the educational community in supporting sustainable school improvement. Established in 1979 by Jon Saphier, RBT has been leading the way for improved skills for teachers and furthering the mission to provide quality education. Programs, publications, and consulting focus on building in-house professional development to ensure skillful teaching, developing teacher evaluation systems, training Data Coaches and Data Teams, and developing leadership skills for strong school cultures. RBT is headquartered in Acton, Massachusetts, outside of Boston.
# # #