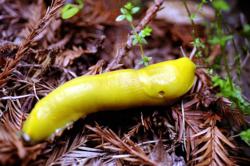 The League's education grants program helps inspire the next generation of redwood stewards by making it possible for young people across California to visit and connect with these forests, said Harry Pollack, chief program officer for Save the Redwoods.
San Francisco, CA (PRWEB) October 06, 2011
Save the Redwoods League, the only nonprofit organization dedicated to protecting ancient redwood forests throughout their natural range, today announced its 2011 education grant recipients. The League awarded more than $100,000 to a total of 34 schools, park interpretive associations and nonprofit organizations in California and Arizona.
"The League's education grants program helps inspire the next generation of redwood stewards by making it possible for young people across California to visit and connect with these forests," said Harry Pollack, chief program officer for Save the Redwoods League. "These education grants allow children and adults to study and experience redwood forests in ways otherwise not possible."
Since 2000, Save the Redwoods League has awarded more than 300 grants totaling more than $1 million to schools, park associations, and environmental educational organizations across California. The League's education program has reached more than 445,000 people. Please visit SaveTheRedwoods.org/Education for 2012 application information.
A comprehensive listing of the grants follows, organized by county:
Alameda and Contra Costa Counties
EarthTeam Environmental Network: East Bay high school students learn history and stewardship of redwoods and participate in forest restoration at Muir Woods and Sausal Creek. $4,000
Contra Costa County
Youth Enrichment Strategies: Supports 2-day family camps for Richmond families at YMCA Camp Loma Mar. $2,500
Del Norte County
Del Norte County Unified School District: Supports field trips to the redwoods for K-6 students throughout the school district. $3,000
Smith River Alliance: Campers ages 13-18 learn about redwood forests, especially aquatic/riparian habitats, gain leadership skills, and work with natural resource professionals. $3,000
Humboldt County
Dow's Prairie School: Funds a week-long trip for 5th graders to Wolf Creek Education Center at Redwood National and State Parks. $750
Pacific Union School: Fifth grade students learn about redwood forests for 2.5 days at Wolf Creek Education Center. $1,000
Cuddeback Elementary School: Humboldt County fourth through eighth graders study stream health and raise and monitor salmon. A curriculum guide for other local schools will be produced. $2,000
The Forest Foundation High school: Students learn about redwood forest ecology on a 1-day field trip to Humboldt State University and Arcata Community Forest. $2,000
Humboldt Area Foundation: Funds bus transportation for teachers and students to redwood forests in Humboldt County. $2,000
Humboldt County Office of Education: Supports a two-day environmental education fair that teaches 3rd-8th grade students about the environment and helps teachers become familiar with community resources. $2,000
Ink People Center for the Arts: Funds outdoor sessions in redwood ecology for students in nearby old growth redwoods; multidisciplinary approach includes science and art. $2,500
Humboldt State University Natural History Museum: Helps develop a 4-lesson curriculum that supports student field trips to the new Dendochronology exhibit; includes an in-class component, a Web quest, and teaching boxes. $3,500
Marin County
WildCare: Supports Nature Discovery field trips, Family Adventures, week-long Nature Camps, and Nature Van presentations. $2,500
YMCA Point Bonita: Funds a field trip for low-income students to Muir Woods National Monument as part of the camp's larger K-8 environmental education partnership with local schools. $2,500
Muir Woods National Monument :Funds transportation costs for the Into the Redwood Forest program, an interpretive program for Bay Area elementary school students. $10,000
Mendocino County
Frank Zeek Elementary School: Fourth graders attend science camp for 3 days at Mendocino Woodlands' Residential Outdoor Science School (ROSS). $1,000
Mendocino Area Parks Association: Provides resources for a new interpretation resource center for interpreters and rangers. $2,000
Mendocino Woodlands Camp Association: Supports scholarship funds for 4th - 8th grade students to attend the five-day residential outdoor school. $3,000
Monterey County
Ventana Wilderness Alliance: Salinas Valley youth visit state and national redwood parks to learn about redwoods and perform stewardship projects. Particular emphasis on fire science. $2,500
Sacramento County
FC Joyce Elementary School: 6th grade Sacramento students learn about redwood forests through in-class instruction, a 1-day field trip to Armstrong Redwoods SP, and 1-week at outdoor school. $2,000
San Francisco County
Boys & Girls Clubs of San Francisco: Supports the addition of new redwood education components to the existing camp curriculum. $2,500
San Francisco Botanical Garden Society: Develops a field trip program for kindergarten students in the Garden's redwood grove. $3,000
Convent of the Sacred Heart High School: Course teaches students about the genetics of redwoods; includes field trips and restoration activities. $4,000
Wilderness Arts and Literacy Collaborative: Supports redwood-focused educational program for Balboa and Downtown high school students, including both in-class lessons and field trips to California redwood parks; multidisciplinary approach includes science, art, poetry. $4,000
San Joaquin County
Center for Land-Based Learning: 30 San Joaquin County high school students from underserved communities will participate in a 3 day educational trip to Calaveras Big Trees State Park. $4,000
San Mateo County
Vida Verde Nature Education: Funding for 3-day, overnight camping experiences in the redwoods for 700 Bay Area inner-city, minority, and low-income youth. $2,500
San Mateo and Santa Clara Counties
The Environmental Volunteers: South Bay urban first through fifth graders participate in field trips to a local redwood park. $3,000
San Mateo and Santa Cruz Counties
Exploring New Horizons Outdoor Schools: Provides financial support to Northern California students from economically disadvantaged families to attend outdoor school in the redwoods. $3,000
Sonoma County
Community Clean Water Institute: Engages environmental educators in developing a Quest (a place-based, educational treasure hunt) in the Atascadero-Green Valley watershed, focusing on watershed health. $2,000
LandPaths: Funds a native riparian redwood grove restoration project, implemented by 11th and 12th grade students as well as the 6th graders they are mentoring, through an education collaborative with local schools and regional parks. $4,000
Stewards of the Coast and Redwoods: Develops a new station-based interpretive program, allowing school groups to rotate through different stations along the trail during field trips. $4,000
Stanislaus County
Empire Elementary School: Low-income students learn about the redwood forest in the classroom, participate in field trips to redwood parks, and collect data for Redwood Watch using trees located at school. $2,500
Tulare County
Sequoia Natural History Association: Develops an interactive, online education tool of the Giant Forest, including a scavenger hunt, hiker log, animal tracking, and giant sequoia life cycle. $3,000
Pima County, Arizona
University of Arizona, Laboratory of Tree-Ring Research: Creates an interactive, digital display about tree rings, featuring giant sequoias, in their new museum. $4,970
About Save the Redwoods League
Walk through a redwood forest—home of the tallest, largest, and some of the oldest living beings on Earth—and you can't help but feel an overwhelming sense of awe and peace among these magnificent giants. Since 1918, Save the Redwoods League has led the effort to protect the coast redwoods and giant sequoias for all to experience and enjoy. To date the League has completed the purchase of more than 189,000 acres of redwood forest and associated land. For more information, please visit SaveTheRedwoods.org, or to receive monthly email updates, sign up at SaveTheRedwoods.org/signup.
###