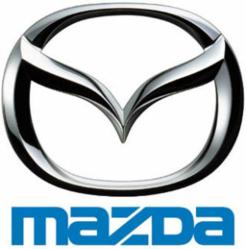 Lee's Summit, Missouri (PRWEB) October 06, 2011
Blue Ridge Mazda, a Mazda dealer in Lee's Summit, Missouri, would like to announce that Mazda's CX-5 will feature some of the toughest steel ever developed. More recently, car manufacturers have been adding more high-strength steel in their cars in an attempt to make them lighter and more efficient at the gas pump, all while providing even better crash protection. Mazda is taking that a step further.
Mazda has recently announced that they are the first car manufacturer to successfully develop critical vehicle components with an ultra-high tensile steel. The super-strength steel is set to debut in Mazda's new CX-5 crossover SUV scheduled in the U.S. next year.
The super-steel will be featured in bumper beams, which fit inside the front and rear bumpers and tone down damage in the event of a collision. The bumper bars are estimated at 20% stronger and upwards of 10 pounds lighter.
The biggest knock on this high-tensile steel in car manufacturers' eyes is that it brings a heftier price tag. At first a problem was that the steel didn't absorb enough energy. To fix this, Mazda came up with a whole new design that absorbs energy more proficiently. On top of that, Mazda also used new welding techniques to ensure the bumpers provide maximum strength in Mazda's new CX-5.
Blue Ridge Mazda has a large selection of Mazda cars in Lee's Summit, MO. They also sell many different Mazda SUVs and use cars in Missouri.
###