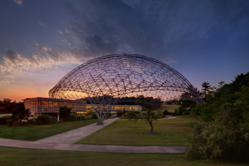 Materials Park, Ohio (PRWEB) October 05, 2011
ASM International, The Materials Information Society, has announced its officer nominees to serve one-year terms with Dr. Christopher Berndt, President-Elect, for the coming year.
Highlighting the list is Dr. Gernant E. Maurer, FASM, as Vice President. Under ASM bylaws, Maurer stands to succeed Berndt as President for the 2012-13 term.
ASM also announced three trustees-elect to serve on ASM's board for three-year terms through 2014.
The officials will assume their roles after their expected ratification on Oct. 17 at ASM's annual meeting. The society will convene in conjunction with MS&T '11, the Materials Science & Technology conference, in Columbus, Ohio, from Oct. 16-21.
ASM, a nonprofit professional association, boasts more than 36,000 members worldwide from many scientific and engineering disciplines. Its members work in industry, government, academia and other settings to understand the properties of, and discover new uses for, materials such as metals, ceramics, polymers and nanoparticles. The field's experts and their innovations undergird advances in everything from spacecraft, smart phones and medical technology to corrosion-resistant screws and long-lasting tires.
The new officeholders include:
President: Dr. Christopher Berndt, FASM, of Melbourne, Australia. Berndt has been ASM's Vice President for the past year. Berndt is adjunct professor at Stony Brook University in New York, where he has also served as a professor and deputy chair of the Department of Materials Science and Engineering, associate dean of faculty and adjunct professor of orthopedics. Berndt has also been on the faculties of James Cook University in Queensland and Swinburne University in Melbourne. He is a member of 13 professional societies in materials, mechanical, manufacturing and biomedical fields, was president of the Thermal Spray Society in 2002, and has chaired or co-chaired five international conferences.
Vice President: Dr. Gernant E. Maurer, FASM, Reading, Pa. Maurer is a seasoned technology professional with 35 years of industry experience. The 2008 recipient of the William Hunt Eisenman Award, he retired in 2011 as director of materials design at Carpenter Technology Corp. Maurer remains immersed in developing new products with applications in aerospace, energy, industrial, consumer, and medical markets. He has been an ASM fellow since 1988, and served on the Board of Trustees from 1992-1995.
Treasurer: Robert J. Fulton, of Avalon, N.J. Returning for a second consecutive one-year term as treasurer, Fulton has been an ASM member since 1966. From 1994 until his retirement in 2008, he served as President of Hoeganaes Corp. and took it global by establishing marketing offices and acquiring plant locations in Europe and the Far East. Fulton also led Hoeganaes' R&D efforts with 32 new patents filed or issued in the powder metallurgy industry during his tenure.
Immediate Past President and Trustee: Dr. Mark F. Smith, FASM, of Albuquerque, N.M. Smith will serve a one-year term as a board trustee and special advisor to the board and officers. In his year as president (2010-11) and the prior year as vice president, Smith led efforts to make major improvements of ASM's web presence and reshape the society's business model. He is Deputy Director of Manufacturing Process Science and Technology at Sandia National Laboratory in Albuquerque.
Trustee: Dr. Jeffrey Hawk, FASM, of Albany, Ore. Hawk is a principal investigator in the Materials Performance Division at the U.S. Department of Energy's National Energy Technology Laboratory. Hawk has been a member of the Journal of Materials Engineering and Performance Committee since 1997, and has been Editor of the Journal of Materials Engineering and Performance since 2003. He has been chair and vice chair of ASM's Handbook Committee.
Trustee: William J. Lenling, of Sun Prairie, Wisc. Lenling is a materials engineer and President of Thermal Spray Technologies, Inc., which engineers and manufactures industrial coatings using thermal spray processes. He co-founded the company in 1992 and has grown it into a firm with $20 million in sales and 70 employees. He has been an active ASM member and the Thermal Spray Society. Lenling has served on the TSS Board of Directors and several committees. He now chairs the ASM Certification Committee and is on the Education Professional Subcommittee.
Trustee: Dr. Linda Schadler, FASM, of Troy, N.Y. Schadler is a professor in Materials Science and Engineering and the Associate Dean for Academic Affairs at Rensselaer Polytechnic Institute, where she joined the faculty in 1996. Times Higher Education recently named her one of the Top 100 Materials Scientists of the Past Decade, and she won the ASM International Bradley Stoughton Award for Teaching in 1997. She is an experimentalist who focuses on the mechanical, optical, and electrical behavior of nanofilled polymer composites.
The new trustees will join sitting board members Robert Hill; Richard K. Knight, FASM; John J. Letcavits; Diana M. Essock, FASM; David U. Furrer, FASM; and Vilupanur A. Ravi, FASM.
Retiring from the Board at this year's annual business meeting will be Immediate Past President Frederick J. Lisy, FASM; and trustees Mufit Akinc, FASM; Riad Asfahani, FASM; and Sunniva R. Collins, FASM.
ASM International serves materials professionals, nontechnical personnel, and managers worldwide by providing high-quality materials information, education and training, networking opportunities, and professional-development resources in cost-effective and user-friendly formats. ASM is where materials users, producers, and manufacturers converge to do business.
###