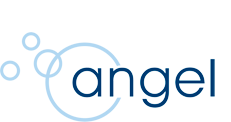 Angel Springs Ltd donated free bottled water for participants in the Badminton People Chase for the Rotary Club of South Cotswolds.
London, UK (PRWEB UK) 5 October 2011
Angel Springs, the UK's leading provider of bottled and mains-fed water coolers, supported runners in the Badminton 'People Chase' charity event on October 2.
The Horseless Team Event was organised by the Rotary Club of South Cotswolds, and saw people run round the course where the Badminton Horse Trials are held every May in south Gloucestershire.
The Badminton Horse Trials is widely accepted as the toughest equestrian event in the world – and attracts the largest crowd for a single sporting event in Europe, with 150,000 people flocking to spectate every year.
However, for the Horseless Team Event on October 2, there wasn't a horse in sight – instead, participants tackled the course on foot.
And Angel Springs helped support the runners' efforts by providing bottles of spring water for the water stations on the route, as part of its Angels in the Community scheme.
Up to 800 people took part on the day, helping to raise money for the Rotary Club's three chosen charities.
John Murphy, commercial director at Angel Springs, explained: "The Horseless Team Event is a quirky, popular fundraiser, where runners get the chance to tackle the same course used for the Horse Trials in Badminton Park Estate every year.
"It's a big challenge for everyone taking part, and this is the second year in a row that Angel Springs has helped support the event by providing refreshing bottles of spring water for the runners to drink.
"Our Angels in the Community scheme was set up to support events exactly like this, and we were delighted to offer our support again this year."
Notes to editors:
Angel Springs
Angel Springs is the longest-running water cooler company in the UK, supplying customers with fresh spring water, water coolers and water boilers for 21 years. The company employs 180 staff and is committed to working and developing successful relationships with local community groups, charities and businesses across the UK.
The Angels in the Community scheme supports charitable organisations across the UK.
###