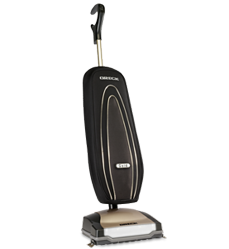 With our new limited lifetime warranty a Forever Series upright may be the last vacuum cleaner you'll ever have to buy. In today's economy, value is incredibly important and durability is directly linked to value. --Scott Vogel, Chief Marketing Officer
Nashville, Tenn. (PRWEB) October 07, 2011
Vacuum manufacturer Oreck is proud to offer a new limited lifetime warranty in conjunction with the launch of its Forever Series line of upright vacuums. The Forever Series includes the Oreck® Forever Series Gold, the Oreck® Forever Series Pilot and the Oreck® Forever Series Edge ™ upright vacuums.
"Oreck believes that if you make a great product you should back it with a great warranty. With nearly 50 years of experience in building and servicing lightweight, powerful and durable vacuums, Oreck is the first and only major vacuum brand to bring customers a limited lifetime warranty. In fact, a Forever Series upright may be the last vacuum cleaner you'll ever have to buy. In today's economy, value is incredibly important and durability is directly linked to value," says Scott Vogel, Oreck's Chief Marketing Officer.
The limited lifetime warranty from Oreck is limited to the original owner and not for commercial use. For complete warranty terms, visit http://www.oreck.com.
About Oreck
Headquartered in Nashville, Tenn., Oreck Corporation is a leading manufacturer in the homecare industry, offering a variety of vacuum, air purification and other cleaning products. Oreck sells its products in hundreds of Oreck Clean Home Centers, as well as through phone and online direct sales. The company distributes products in the U.S., Canada and parts of Europe. For more information, please visit http://www.oreck.com.
###