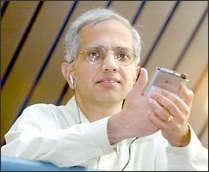 Seattle, WA (PRWEB) October 04, 2011
Corum Group, the international leader in software and technology merger and acquisition services, will present the 2011 Q3 M&A Report, on October 6, 2011, at 1 p.m. (NY Time), during its monthly webinar series "The Tech M&A Monthly."
Corum's 2011 Q3 Report will feature the Corum Index, a discussion on current trends and business valuations in the technology mergers and acquisitions sector, with information broken down into 6 market segments and 26 separate sub-categories. This allows executives from every field to see where their company is trending relative to valuations with up-to-the-moment statistics. The Corum Index is authored by an expert M&A research team, who measure recent M&A activity against long-term trends, and offer insight on what to expect in coming months.
The 2011 Q3 Report will also feature two special reports: "Amazon on Fire!" With so many tributaries flowing into one surging master plan, VP of Amazon Web Services, Raju Gulabani and the Corum experts analyze how it will affect Tech M&A.
The second special report will be: "Software Rising!" Volatility in the markets has left some software entrepreneurs uncertain about selling their companies. Nat Burgess, Corum's President will reveal "The 10 Reasons Tech M&A Will Remain Strong."
The 2011 Q3 Report webinar will also include commentary from prominent tech & software company owners who recently sold, including:

Mark Johnson, CEO of Zite, a personalized iPad magazine app that automatically learns what readers like. Zite was recently acquired by CNN.com
Monsour Salame, CEO of Contactual, a provider of cloud-based call center and customer interaction management solutions. Contactual was recently acquired by 8x8.
This web event will be broadcast live on October 6, 2011, starting at 1 p.m. (NY time). Participants are encouraged to register early, as space is limited. Two rebroadcasts for European and Asian audiences are scheduled for October 13 at 3:30 a.m. and 11:00 a.m. (NY time).
Registration for the October 6th Q3 Tech M&A Report webinar is free of charge, but space is limited. To register, visit https://mergersandacquisitions.webex.com.
About Corum Group
With headquarters in Seattle and Zurich, Corum Group has completed more Tech M&A transactions than anyone other M&A services firm globally. As a tech M&A leader, Corum sponsors more than 100 educational events for tech executives every year, and has hosted seminars on building value and tech M&A in 32 countries.
Corum Group has recorded hundreds of transactions and has helped generate billions of dollars in wealth. Corum's primary deal-makers are all former software CEOs, and insure more smooth mergers and acquisitions processes than any other M&A advisor. From Silicon Valley to Boston to international deals across Europe and in Asia, all aspects of the merger and acquisition processes are within the scope of Corum's M&A services.
# # #