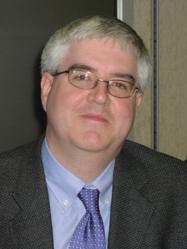 Crispin Beale, Chief Executive of Facts International, commented: "From the very beginning of this project we wanted to use Confirmit since we believe that it's the best platform on the market.
New York, NY and Oslo, Norway and London, UK (PRWEB) October 05, 2011
Facts International, one of the UK's leading market research agencies, and Confirmit, the leading global software provider for Customer Feedback, Employee Feedback and Market Research solutions, today announced that after an extensive evaluation period, they have fully adopted the proven multi-mode software platform, Confirmit Horizons, as part of its continuing commitment to provide highly flexible, cost effective research services to its clients.
Confirmit Horizons offers a number of benefits to Facts International's clients such as the ability to create multi-mode surveys enabling data collection via multiple channels including the web, telephone and face-to-face. Other aspects include the opportunity for respondents to complete questionnaires online if they do not have the time for a telephone interview, or to switch from an online survey (if the client has previously agreed to this) to a telephone interview if they prefer. This flexible approach will help boost interview completion rates and improve cost-efficiency overall.
Crispin Beale, Chief Executive of Facts International, commented: "From the very beginning of this project we wanted to use Confirmit since we believe that it's the best platform on the market. Our clients expect a premium service from us and, by using Confirmit Horizons, we are able to deliver just that. Tailored, sophisticated research that delivers high quality data and real insight for our clients is our prime goal. Our decision to invest in Confirmit Horizons is based on its ability to provide us with the flexibility, security and stability we were looking for within an easy to use multi-mode platform for UK and global research. It provides an extremely sound foundation on which to further grow our business."
"We are confident that, combined with the expansion of our Kent-based telephone call center - making it one of the largest professional research telephone centers in the UK - we are able to carry out highly targeted business-to-business and consumer research on any scale. While the system will provide enhanced web capabilities, it will also prove invaluable with our 3,000 strong field force and 1,000 mystery shoppers," he added.
Confirmit Horizons has also allowed Facts to have greater control over questionnaire development with an online view or test facility for clients during the design phase. Sophisticated online analysis and reporting capabilities have enabled clients to view aggregated results online in real-time and offer greater transparency to clients. The commitment to data protection is fully supported by the secure hosting of the Confirmit platform, and the software's extensive range of security measures covering all aspects of the research process.
Pat Molloy, Chief Strategy Officer at Confirmit, commented: "We are delighted to be working with Facts International as part of its program of continuous improvement and share its commitment to service excellence. Confirmit Horizons is one of the leading multi-mode technologies in the world with an impressive list of agencies and companies already using the system. Multi-mode research methodologies and real-time reporting is becoming increasingly important to our clients and the industry in general. We are confident that, with our record for exceeding our uptime guarantee of 99.7%, we will be able to provide Facts International with the robustness and security the company requires to offer a consistently reliable service in the long term."
About Facts International
Facts International is one of the UK's leading research agencies specializing in the provision of full service and fieldwork/tabulation services direct to major UK and international clients, as well as to other well-known market research agencies.
Facts International has been providing research solutions for a broad range of clients for over 25 years from its head office in Ashford, Kent, employing c. 75 full-time staff, a panel of c. 1,000 telephone interviewers for their 200 booth telephone center, and 3,000 face-to-face interviewers and 1,000 mystery shoppers across the UK and the Republic of Ireland. Their ethic of sustained and continual improvement is one of the main reasons that clients retain their services. Facts International is part of the CIE group of research companies that include Opinion Leader, Tree and Naked Eye. CIE is part of Chime Communications plc.
For more information, please visit http://www.facts.uk.com.
About Confirmit
Confirmit is the world's leading SaaS vendor for Customer Feedback, Employee Feedback, and Market Research applications. The company has more than 250 employees and offices in Oslo (headquarters), Cologne, Guildford, London, Moscow, New York, San Francisco, Vancouver and Yaroslavl. Confirmit's software is also distributed through partner resellers in Barcelona, Kuwait City, Madrid, Milan, Pattaya, Sydney, and Tokyo.
Confirmit targets Global 5000 companies and Market Research agencies worldwide with a wide range of software products for feedback / data collection, panel management, data processing, analysis, and reporting. Customers include British Airways, Dow Chemical, Farmers Insurance, GfK NOP, GlaxoSmithKline, Halifax Bank of Scotland, HSBC, Ipsos, Kantar, Nielsen, The NPD Group, Research Now, Safeco Insurance, Statoil, Symantec, Virgin Media, and Wells Fargo. Visit http://www.confirmit.com for more information.
Media Contacts
Facts International:
Victoria Usher
E: victoria.usher(at)facts(dot)uk(dot)com
T: +44 (0)7971 129104
Confirmit:
Perrin McCormick
HB
781-893-0053
confirmit(at)hbagency(dot)com
###