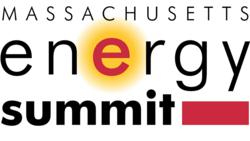 Westborough, MA (PRWEB) October 06, 2011
The 5th Annual Massachusetts Energy Summit will bring together leaders from the energy sector and business to share the latest market intelligence on controlling the energy line item on company budgets. Attendees from the area's small, medium, and large businesses will learn about new methods of procuring energy and new technologies to curb usage and costs. They'll also have the opportunity to connect with the thought leaders driving innovation in the Commonwealth's clean and green technology sectors.
Massachusetts Energy Summit 2011 Event Details:
Where: Doubletree Hotel
5400 Computer Drive
Westborough, MA
When: Wednesday, October 19, 2011
7:30 a.m. – noon
Cost: $55 (Must preregister. Seating is limited)
Register: Online at wbjournal.com/event/energy
Experts will participate in three panels:
Energy Efficiency 101
There are many different ways to reduce energy consumption and costs. This panel will discuss the tools, information, free and low-cost resources, and connections needed to propel sustainable business initiatives.
Innovative Energy Savings Projects
A variety of businesses will share how they successfully implemented energy efficiency measures and renewable energy projects that reduced costs, increased productivity, and improved their overall bottom line.
Solutions for the Future
What is the future of solar, wind, geothermal, fuel cells, biomass and other energy sources and technology innovations that businesses can look to for meeting future energy needs?
For more information call 508-755-8004 ext. 286 or email kprosser(at)wbjournal(dot)com.
###