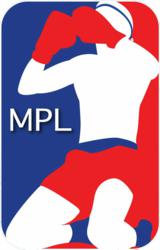 Toronto, Canada (PRWEB) October 05, 2011
MuayThai Premier League (MPL) has confirmed today the fight card for the "Strength and Honour" event in Padova, Italy on October 8th, 2011. "Strength and Honour" is the second part of the MPL worldwide MuayThai competition.
As a signature quality of the league, the "Strength and Honour" event encompasses fighters from 14 countries with an ultimate goal of opportunity for fair game and discovering the best of the best in the world through transparent competition.
"We are very proud to bring MPL to beautiful Italy. We saw the highest level of fights at our first event in the United States and are looking forward to fighters showing their best in the second competition on October 8th. It is truly the first time that world champions from differing sanctioning bodies will put their names on the line against one another in a league format. In the end, there will be only one true world champion in the represented weight divisions," said the President and CEO of MPL, Clifton Brown.
Mohamed Khamal (MOR) vs Liam Harrison (UK) promises to be a battle of the welterweight titans; Khamal secured his place on top after beating Artur Kyshenko and Anuwat Kaewsamrit. Harrison, at the age of 25, has managed to fight his way to four world championship titles, including the WMC world title.
Ky Hollenbeck (USA) VS Jordan Watson (UK) is set to become the East vs West clash, where two countries' favorite sons fight to stay in the competition and move a step closer to winning it all.
Kaoklai Kaennorsing (THA), a former WBC MuayThai Light Heavyweight World champion will be matched by an equally experienced fighter from Italy, Roberto Cocco. Cocco is a former ISKA and WAKO World champion, who will, no doubt, be charged by supportive home-ground Italian audience.
Complete fight card is as follows:
63.5KG - SUPER LIGHTWEIGHT
Ilona Wijmans (NED) VS Chantal Ughi (ITA)
Tainara Lisboa (BRA) VS Sandra Bastian (CAN)
66.6 KG – WELTERWEIGHT
Maurro Serra (ITA) VS Saiyok Pumpanmuang (THA)
Mohamed Khamal (MOR) VS Liam Harrison (UK)
72.5KG – MIDDLEWEIGHT
Vladimir Moravcik (SVK) VS Rosario Presti (ITA)
Ky Hollenbeck (USA) VS Jordan Watson (UK)
82.5KG - LIGHT HEAVYWEIGHT
Marc De Bonte (AUS) VS Jiri Zak (CZE)
Kaoklai Kaennorsing (THA) vs Roberto Cocco (ITA)
95KG – HEAVYWEIGHT
Dzianis Hancharonak (BLR) VS Abdarhmane Coulibaly (FRA)
Chris Knowles (UK) VS Ramazan Ramazanov (RUS)
SUPERFIGHT FEATURING:
Kaoponglek (THA) VS Charles Francois (FRA)
To purchase tickets please visit: http://www.ticketone.it/tickets.html?affiliate=ITT&fun=search&action=search&doc=search%2Fsearch&detailadoc=erdetaila&detailbdoc=evdetailb&kudoc=artist&sort_by=score&sort_direction=desc&fuzzy=yes&suchbegriff=Muay+Thay+Premier+League
About MuayThai and the MuayThai Premier League (MPL)
MuayThai, also known as Thai boxing, is an extremely effective and lethal form of martial arts utilizing punches, kicks, knees, and elbows. Originally practiced in the once closed society of Thailand, MuayThai has always flourished in the Asian region and has seen a dramatic increase in international participation over the last 30 years - from the development of professional fighters, to executives incorporating this form of martial arts into their workout routines.
The MPL is a structured league format comprised of five weight divisions - four male, one female - where fighters must earn their place in the finals. With eight competitors in each division, the fighters are split into two pools. In the Round Robin stage, each fighter faces the other three competitors in their group, earning three points for a knockout victory, two points for a decision victory, and one point for a draw. At the conclusion of the Round Robin stage, the top two fighters in each Group will advance to the elimination stage, where the top fighter in Group A will compete against the second place fighter in Group B and vice versa. The winners of these semi-final matches will then advance to the finals to compete for the MPL and WMC World Championships in their respective weight classes. At the conclusion of the season, athletes who advanced to the elimination stage will remain for season two, the following September. Fighters who do not advance to the elimination stage will be replaced with new competitors drafted by the league to compete in the upcoming season.
To watch the preview for "Strength and Honour" event, please visit http://www.youtube.com/watch?v=rO5Ah6iHNOY
For more information on the league, an overview of the competitors and to purchase event tickets, visit http://www.TheMPL.tv or http://www.facebook.com/TheMPL.tv
###