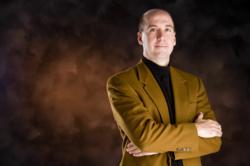 The opportunity for innovation in the insurance industry is immense but before it can embrace many of the future trends, it'll first need to unlearn a few things.
Minneapolis, MN (PRWEB) October 05, 2011
Popular keynote speaker, business futurist, and best-selling author, Jack Uldrich has been selected to deliver the opening keynote address at the 2011 LOMA Conference on Emerging Technologies in Fort Lauderdale, Florida on Thursday, October 6th, 2011. The title of his presentation is "Jumping the Curve: Leading in an Era of Exponential Change."
The talk, based on Uldrich's book, "Jump the Curve: 50 Essential Strategies to Help Companies Deal with Emerging Technologies," will begin by discussing how continued advances in information technologies, biotechnology, nanotechnology, robotics, radio frequency identification (RFID) technology, genomics, regenerative medicine and social networking will radically transform the insurance industry in the decade ahead.
Uldrich will then discuss why future trends such as genomics, gaming dynamics, locational intelligence and computational analytics will demand unlearning from the insurance industry. Uldrich, who has been hailed as "America's Chief Unlearning Officer," will conclude by reviewing specific habits, customs, beliefs, ideas and business models that insurance industry professionals can—and must—unlearn. Throughout his talk, he will use vivid analogies and memorable stories, drawn from a wide spectrum of industries, to ensure his message of unlearning "sticks" with his audience.
In the past year, Uldrich has addressed dozens of corporations, organizations and associations, including Cisco, IBM, WiPro, Wells Fargo, General Electric and the Risk Management and Insurance Industry.
Parties interested in learning more about Jack Uldrich, his books, his daily blog or his speaking availability are encouraged to visit his website at: http://www.jumpthecurve.net. Media wishing to know more about the event or interviewing Jack Uldrich can contact him directly at 612-267-1212 or jack(at)schoolofunlearning(dot)com.
Uldrich is a renowned global futurist, best-selling author; editor of the monthly newsletter, The Exponential Executive, and host of the award-winning website, http://www.jumpthecurve.net. He is currently represented by a number of professional speakers' bureaus, including Leading Authorities and Executive Speakers Bureau.
###