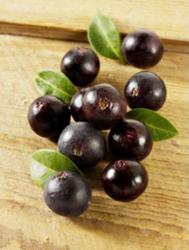 This kind of inflammation can damage artery walls, promote the dangerous build-up of plaque and make the arteries less pliable.
St. George, Utah (PRWEB) October 05, 2011
Dr. Tim confirms the results of the article published in the June 2011 edition of the journal Atherosclerosis. The authors of this article discovered that acai juice could reduce lipid peroxidation through boosting antioxidant enzymes and inhibiting pro-inflammatory cytokine production. These results demonstrate that acai juice act as major underlying mechanisms for the athero-protective effects. These studies were conducted on mice models and show very promising cross-over to human application.
What all of this means is that the antioxidants found naturally occurring in acai juice work to inhibit the inflammation found within the arteries. This kind of inflammation can damage artery walls, promote the dangerous build-up of plaque and make the arteries less pliable. Hardened arteries or atherosclerosis is a common disorder. It occurs when fat, cholesterol, and other substances build up in the walls of arteries and form hard structures called plaques.
Over time, these plaques can block the arteries and cause symptoms and problems throughout the body. Hardening of the arteries does not cause symptoms until blood flow to part of the body becomes slowed or blocked.
If the arteries to the heart become narrow, blood flow to the heart can slow down or stop. This can cause chest pain (stable angina), shortness of breath, and other symptoms.
Narrowed or blocked arteries may also cause problems and symptoms in your intestines, kidneys, legs, and brain. To help prevent hardening of the arteries, make the following lifestyle changes:

Avoid fatty foods. Eat well-balanced meals that are low in fat and cholesterol. Include several daily servings of fruits and vegetables. Acai is a reasonable dietary supplement to include for a healthy lifestyle. Adding fish to your diet at least twice a week may be helpful. However, do not eat fried fish.
Limit how much alcohol you drink -- one drink a day for women, two a day for men.
Exercise for 30 minutes a day if you are not overweight, and for 60 - 90 minutes a day if you are overweight.
Quit smoking -- this is the single most important change you can make to reduce your risk of heart disease and stroke.
Get your blood pressure checked every 1 - 2 years before age 50 and yearly after age 50. Have your blood pressure checked more often if you have high blood pressure, heart disease, or you have had a stroke. Talk to your doctor about how often you should have your blood pressure checked.
About Dr. Tim:
Whether traveling by dugout canoe up an isolated Amazonian tributary in search of acai berries and camu camu, or on the back of an elephant into the mountain groves of Thailand for mangosteen...or trekking into the foothills of Tibet for goji, or hiking through Polynesian valleys and coastlines for noni and young coconut water, I have endured the elements on seemingly endless expeditions in order to find the best fruits and juices from the nature to make the best products available! I have also developed a proprietary cold concentration technology known as "Cryoflux" where we literally freeze the water out of the fruit juice. This enables us to provide you with super juices that are 85%+ real juice with a rich and potent, biologically active and best tasting juice. I go to all of this trouble because providing quality, taste and value are important to me and I want my juice to make a difference in your life and the lives of the people you love. I personally guarantee the quality and taste of all of our juices and put my name on every bottle.
Have Fun, Drink More, Live Active!
###