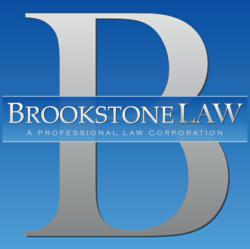 "The Attorneys General appear to be ready to bail the banks out at the expense of consumers" -- Vito Torchia, Jr.
Newport Beach, CA (PRWEB) October 05, 2011
Recent media coverage of negotiations by state attorneys general to give major banks immunity over irregularities in handling foreclosures could end consumers' right to fight major banks for wrongful foreclosures or fix toxic mortgages, according to Vito Torchia, Jr., managing attorney of Brookstone Law, PC.
"The settlement being discussed would give the banks immunity from civil lawsuits, meaning that thousands of consumers would be without legal recourse to undo the harm caused by wrongful foreclosures and toxic loans by the banks. So it is vital that homeowners with toxic loans or wrongful foreclosures get expert legal counsel before this settlement is reached," said Vito Torchia, Jr. "They need to protect their rights by being in a litigation case before the states step in and then they will have no rights."
According to media coverage, a coalition of 50 states' attorneys general has been negotiating settlements with five of the biggest U.S. banks for payment of up to $25 billion in penalties and commitments to follow new rules. Three states' attorneys general -- in Iowa, Illinois and Connecticut -- have been designated to handle the states' negotiations with the banks over protection from civil suits and other issues.
The settlement would give the banks immunity from civil lawsuits by the states, as well as similar guarantees by the Justice Department and Department of Housing and Urban Development, which have participated in the talks. Officials declined to say if immunity from criminal prosecution also is under discussion. The banks involved are Bank of America, Wells Fargo, CitiGroup, JPMorgan Chase and Ally Financial with one in five mortgages in the nation currently held by Bank of America.
"The Attorneys General appear to be ready to bail the banks out at the expense of consumers even as recent media coverage has documented how banks continue to file questionable documents, said Vito Torchia, Jr. "This is after settlements with federal regulators promising to stop those practices and give remediation to homeowners who were harmed."
After 14 major mortgage lenders signed settlements with federal bank regulators, recent media coverage by Reuters has shown that major banks and other loan servicers have continued to file questionable documents in foreclosure cases including false mortgage assignments, promissory notes with suspect endorsements intended to prove ownership and several recent cases involving individuals who were publicly identified as robo-signers (in which lenders' employees or outside contractors churn out reams of documents without fully understanding their content).
"This settlement would be an outrageous bail-out of banks largely responsible for the foreclosure crisis, and it is obvious that it will not work in favor of consumers who have been harmed," said Vito Torchia, Jr. "Consumers need to get their rights protected as soon as possible and anyone who has ever dealt with the banks knows how difficult that is to do without legal help."
ABOUT BROOKSTONE LAW, PC
Headquartered in Newport Beach, Calif., and with offices in Los Angeles, Calif., and Ft. Lauderdale, Fla., Brookstone Law, PC is a law firm comprised of attorneys with experience and success in business, corporate and personal finance, employment, entertainment and media, art and museum, intellectual property and real estate law. The firm has a network of more than 40 affiliate attorneys nationwide and employs highly trained specialists, paralegals, paraprofessionals and administrative staff dedicated to serving clients. For information, call (800) 946-8655 or visit the Brookstone Law website at http://www.brookstonelaw.com.
# # #