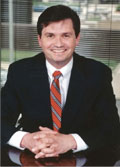 We want the visitors that land on our site to be informed of the law first, and then make the decision if we are the best family law or criminal defense lawyer to handle their case
Cincinnati, OH (PRWEB) October 05, 2011
L Patrick Mulligan and Associates, one of Cincinnati's leading family court and criminal defense firms, has announced an initiative to help those in need of legal services to find it online.
"We have been working hard to establish an online presence to further assist our clients and the people of the Cincinnati area," says Patrick Mulligan. "We have begun publishing a number of carefully researched articles and other media that answer the exact questions that people are searching for online. When people have legal questions, they often turn to Google before the Yellow Pages."
Mulligan, a noted criminal defense and family law attorney, is referencing a trend that businesses and law firms everywhere have been experiencing with the rise of the Internet, and the vast amount of information that people can now access. Many business and law websites simply advertise services and do very little to provide useful information that will help people make smarter decisions.
"Most attorney websites are self-serving, basically extended advertisements that prop themselves up as leaders, but these sites offer people almost nothing in the way of actual information that will benefit them," says Mulligan. "We are building a much stronger website that takes a more service-oriented approach. We want the visitors that land on our site to be informed of the law first, and then make the decision if we are the best family law or criminal defense lawyer to handle their case."
Mulligan and Associates has begun working with industry experts who understand exactly what it takes to get a Web site listed on the front page of Google. It all begins with doing the research to know what people are searching for when they come to Google, and then publishing the most thorough and relevant content to give consumers the answers they seek.
"If someone gets a drunk driving ticket in Cincinnati, Dayton or any area of Ohio that we serve, they might search something like 'DUI attorney in Cincinnati' and they will find thousands of search results," says Mulligan. "Our goal is to put as much useful content surrounding OVI law on our site, and write it in a very strategic way so that Google ranks it highly and places it on the first page of results."
For media information call L Patrick Mulligan and Associates at 513-421-9790.
http://www.patrickmulligan.com
###