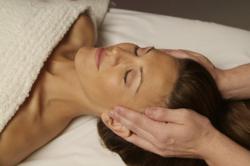 "...we are proud to be partnering with the Arthritis Foundation to support their local San Diego as well as nationwide efforts."
San Diego (PRWEB) October 06, 2011
Massage Envy, the pioneer and national leader of affordable and convenient massage and spa services, has recently entered into a partnership with the Arthritis Foundation. Massage Envy will host a special fundraising event on World Arthritis Day, October 12, 2011 to raise funds and awareness for the organization as well serve as a national sponsor of the Arthritis Foundation's 200 Arthritis Walk events.
"As a brand that has been built on the importance of a balanced lifestyle focused on wellness, we are proud to be partnering with the Arthritis Foundation to support their local San Diego as well as nationwide efforts," said Massage Envy Regional Developer Dennis Conklin. "Massage can play an integral role in pain management and achieving overall wellness for people with arthritis and all Americans. We look forward to raising not only awareness of this disease but also a lot of monies to help the San Diego Arthritis Foundation"
The 21 San Diego Massage Envy centers will be joining the 700 centers across the county and will come together for a one-day fundraising event on World Arthritis Day. On October 12, $10 from every one-hour massage and facial session will be donated to the Arthritis Foundation. Murad®, Massage Envy's exclusive skin care partner, will also donate 10% of all sales of skincare products sold at Massage Envy Spa locations during the World Arthritis Day event. Massage Envy will also be working with the Arthritis Foundation to educate the public and provide resources and information about the benefits of therapeutic massage in helping alleviate the pain associated with arthritis.
Recent scientific research has found that massage therapy increases immune function, decreases stress levels and reduces recovery time in many medical conditions, including arthritis. With consumers visiting massage therapists at least 140 million times a year, it is evident that more Americans are turning to therapeutic massage treatment to relieve painful symptoms of arthritis and fibromyalgia, improve circulation, increase joint flexibility, lessen depression and anxiety, improve sleep, and provide an overall sense of well-being. The experienced, professional therapists at Massage Envy centers design effective, customized massage treatments to address the individual needs of their members.
Massage Envy clinics have over 4,000 available appointments a month. They are open seven days a week and have 21 locations throughout San Diego from North County through South Bay to East County:

Carlsbad - 2584 El Camino Real Suite A-1 Carlsbad, CA 92008
(760) 439-1155
Carmel Valley - 11130 East Ocean Air Drive Suites C104 and 105 San Diego, CA 92130
(858) 259-ENVY (3689)
Clairemont - 4911 Clairemont Drive San Diego, CA 92117
(858) 222-8890
Downtown East Village - 1091 K Street San Diego, CA 92101
(619) 238-4206
Eastlake - 878 Eastlake Parkway Suite 912 Chula Vista, CA 91914
(619) 482-2072
Encinitas - 278 North El Camino Real Encinitas, CA 92024
(760) 436-3300
Escondido - 1118 West Valley Parkway Escondido, CA 92025
(760) 74-RELAX (747-3529)
La Jolla - 7650 Girard Avenue La Jolla, CA 92037
(858) 551-0078
Mira Mesa - 9420-C Mira Mesa Blvd Mira Mesa, CA 92126
(858) 271-6888
Mission Valley - 7610 Hazard Center Drive San Diego, CA 92108.
(619) 325-0333
Point Loma - 2560 Laning Rd Suite A103, Point Loma, CA 92106
(619) 222-0300
Rancho Bernard - 16779 Bernardo Center Drive, Suite D2 San Diego, CA 92128
(858) 451-5700
Rancho San Diego - 3713 Avocado Blvd La Mesa, CA 91941
(619) 660-6789
Santee - 9824 Mission Gorge Road Suite D Santee, CA 92071
(619) 448-ENVY (3689)
Solana Beach - 665 San Rodolfo Drive Suite 125 Solana Beach, CA 92075
(858) 259-5585
Terra Nova - 316 E H Street Chula Vista, CA 91910
(619) 827-0550
Tierrasanta - 3425 Murphy Canyon Rd. San Diego, CA 92123
(858) 279-ENVY (3689)
UTC - 8650 Genesee Ave. Suite 100 San Diego, CA 92122
(858) 535-1555
San Carlos - 8784 Navajo Road San Diego, CA 92119
(619) 567-1880
San Marcos - 145 S. Las Posas Rd. Suite 160
(760) 410-0288
20 Main Street Suite H130 Vista, CA 92083
For more information or to make an appointment at a San Diego center, please visit, http://www.massageenvy.com or call 866-613-ENVY (3689). For more information on the Arthritis Foundation and World Arthritis Day go to http://www.arthritis.org.
###