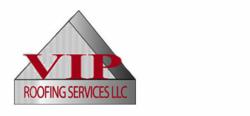 It's important to only hire an Arizona licensed roofing contractor who will walk you step by step through the insurance claim process and guarantee their work
Phoenix, AZ (PRWEB) October 05, 2011
Amidst the trail of destruction left throughout the suburbs of the Phoenix metro area from last year's devastating hail storm, lies confusion among homeowners surrounding a one year deadline to file insurance claims from the resulting damage to homes.
Recently, Phoenix roofing company, VIP Roofing Services, LLC. has learned from several insurance adjusters that homeowners who had fallen victim to last year's storm may indeed have additional time past today's deadline to file a claim with their insurance company. Depending on the individual insurance carrier and when the homeowner specifically learned of the damage, homeowners may in fact have additional time to file a claim to repair their roof.
Declared a catastrophe by President Obama on December 21, 2010, the hail storm which ripped through Phoenix last October 5th caused millions of dollars in damage to homes and personal property including destroying AC units, solar panels, siding and most importantly, damaging roof tiles, roof shingles, built up roofs and foam roofs--giving way to future roof leaks. Additionally, homeowners whose homes were in the path of the storm may have incurred roofing damage and not even know it as hail damage to a roof is often times not visible from the ground level. Residents are urged to get a roofing inspection from a licensed roofing contractor right away even if they are not sure they have damage.
Along with a torrent of damaging hail, the storm also brought in an influx of "storm chasers" from outside states—contractors who are often times either unlicensed or operating under the guise of a local contractor's license and leaving homeowners with no long term guarantee on workmanship or ability to reach them afterwards. "It's important to only hire an Arizona licensed roofing contractor who will walk you step by step through the insurance claim process and guarantee their work," explains Tavo Ortega, President of VIP Roofing Services, LLC.
To begin the claims process, homeowners are urged to call VIP's claims specialists at 480-961-7663 immediately.
About VIP Roofing Services, LLC:
VIP Roofing Services, LLC provides all types of emergency roof repairs, repair and replacement to tile, shingle, foam and built up roofs to all communities within the Phoenix, Arizona metro area. VIP is a full service, licensed, bonded and insured roofing contractor with years of experience in all types of residential and commercial roofing repairs and replacements. For additional information please call 480-961-7663 or visit http://www.VipRoofingServices.com
Media contact:
Jason W. Jantzen
Phoenix Marketing Associates
http://www.PhoenixMarketingAssociates.com
602-282-0202
###