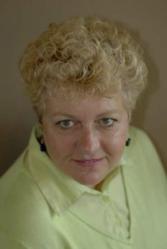 White Rock, BC (PRWEB) October 12, 2011
Tips and guidelines for how to make a budget are now available on the home organization website at http://www.organization-makes-sense.com where the motto of "control is the goal" guides all the advice on organizing your life and creating an organized home.
Beverly Hansen OMalley established the website in order to help people understand how the organizing process works so that people can make it work in their own lives.
"It is all about control" says Bev. "Not rigid steadfast control that comes from force and lead pipe inflexibility, but the type of control that comes from understanding. There can be no control without understanding your money."
At http://www.organization-makes-sense.com Bev suggests that the most fundamental of all the basics of money management is to understand that a bank account is not like kitchen cupboards or a gas tank.
"Money is not a commodity like food or gas that is meant to be used up." says Bev. "Money is in fact a resource that is supposed to help you create the life you want. Assign money to the different jobs it has to do and it works for you. You are the boss of your money and not the other way around."
The advice offered at Organization Makes Sense suggests that planning a family budget is in fact pretty simple as it is just a realistic projection of income and expenditures. Once the family budget is created there are no special secrets for how to make a budget work, except to work with the budget, and this requires discipline.
While discipline is a scary word to a lot of people it doesn't have to be. According to Bev, discipline just means setting some rules and then following them. Planning may be how to create a personal budget but Bev suggests that discipline is how to make a budget work.
Personal finance software can automate the process of tracking family money and setting up a budget. It eliminates the necessity for tweaking spreadsheets or manually entering numbers into tabular columns.
Bev suggests that controlling your money isn't any different than controlling your stuff.
"Simply understand what is coming in and what is going out and create a balance between the two and family finances are under control."
While most people think of home organization as how to store stuff and organize schedules, Bev suggests it is actually about achieving control in life and warns that a personal financial situation that is out of control can quickly lead to a chaotic life.
"Controlling income and expenses is one of the basics of personal money management and has to be one of the first priorities for organizing your life."
In money matters as in many other matters of life, control is the goal and learning how to make a budget really makes sense!
###