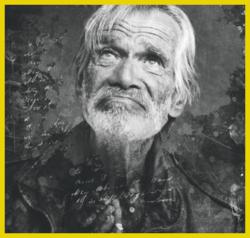 It's a life I wouldn't wish on my worst enemy – but it was a helluva ride and I hope a helluva read.
Hollywood, California (PRWEB) October 06, 2011
Downward Facing Dog is a tragic, black-comic novel that follows the private misadventures of Eric Kaldor. Once a ski racer, a special Counter Intelligence Corps. agent, a "Wild World of Sports" producer, and an Emmy nominated writer, Kaldor reconstructs his life of access and indulgence from orgies in Los Angeles to dealing drugs in Beverly Hills. As the story twists between the tales of lust, love, manslaughter, suicide, and organ failure, it shows its cumulative effect on Kaldor's full-grown survival and perhaps salvation.
"It's a life I wouldn't wish on my worst enemy – but it was a helluva ride and I hope a helluva read," said Kaldor.
Downward Facing Dog spans from the Red Scare of the McCarthy Era to the troubled present. It is an "inside look" at TV, politics, sports, sex, drugs and murder in America. Kaldor graphically depicts a desultory, but captivating story.
Kaldor adds, "A word of warning, Downward Facing Dog is not for the faint hearted. The sex scenes are graphic and the language is X rated."
In addition to Downward Facing Dog, Kaldor has recently launched a new website and audio podcast series. On his website visitors will get to better know Kaldor through his musings via his blog and Twitter feed. Kaldor also features new podcasts on his website and iTunes that allows his audience to hear Kadlor's thoughts on life, in his own voice.
For more information on Downward Facing Dog, to order a copy, learn more about Eric Kaldor and/or listen to his newly released podcasts visit http://www.erickaldor.com. In addition, prior to Downward Facing Dog's publication, excerpts from the novel are also available on Kaldor's website. You can also connect with Eric Kaldor via Facebook or Twitter.
About Eric Kaldor
Eric Kaldor was born in Brooklyn, New York, during the Great Depression. Kaldor was an indifferent student and attended a number of mind numbing universities but quit them all and became a ski bum. Kaldor was drafted during the Korean conflict and despite coming from a family of Communists he finageled his way into The Counter Intelligence Corps.
After the Army, Kaldor was hired as a production assistant on the soap, "As The World Turns." Then Kaldor was hired at ABC's "Wide World of Sports." He was the co-coordinating producer in Grenoble for the 1968 Winter Olympics and a producer in the Mexico City games. He also produced numerous segments for "Wide World of Sports." Kaldor then wrote for TV shows such as "Emergency!," "Get Christy Love" and "Rockford Files." He was nominated for an Emmy for an episode of Kojak. Kaldor was also featured as an actor in "Hollywoodland," "ER," "House" and numerous commercials.
###