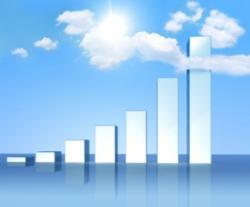 The Government Big Data Solutions Award seeks to highlight best practices and share lessons learned.
Manassas, VA (PRWEB) October 05, 2011
The amount of data being created is growing faster than humans can analyze. But analysis can solve tough challenges. Those two facts are driving the continual pursuit of new Big Data solutions. Big Data solutions are of particular importance in government. The government has special abilities to focus research in areas like Health Sciences, Economics, Law Enforcement, Defense, Geographic Studies, Environmental Studies, Bioinformatics, and Computer Security. Each of those can be well served by Big Data approaches
Innovation through new analytical approaches is already occurring in and around government. But to date there are few cross-agency venues for sharing lessons learned and best practices. CTOlabs.com has established the Government Big Data Solutions Award to help accelerate the sharing of lessons learned and best practices by highlighting solutions making the best contributions to mission success.
Nominees are being sought from industry, academia and government. Submit nominations at: http://ctolabs.com/big-data-award
Award judges include: Doug Cutting (creator of Lucene and Hadoop), Alan Wade (former CIA and IC CIO), Ryan Lasalle (Accenture Cyber R&D), Ed Granstedt (QinetiQ Strategic Solution Center) and Chris Dorobek (Founder, editor and publisher of DorobekInsider.com).
Award winners will be written up in the online technology reviews at CTOlabs.com and published in the Government Big Data Newsletter. A presentation of awards is also being planned for the 2011 Hadoop World in NYC.
Please nominate today!
About CTOlabs.com:
CTOlabs.com is a subsidiary of Crucial Point LLC founded to enhance dialog on enterprise technology concepts while furthering an open examination of new capabilities. Visit the labs at http://ctolabs.com
###