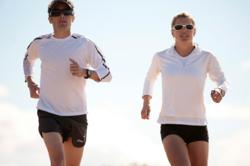 There is so much cool, new technology, especially with respect to GPS and Smartphone applications
Bozeman, MT (PRWEB) October 11, 2011
With the 2011 Christmas gift giving season rapidly approaching it seems like a good idea to summarize some of the top fitness electronics and heart rate monitor offerings that will be available this Holiday season. All of these devices will get the New Year's resolutions off on the right foot. All products were selected by the review staff at the Heart Rate Watch Company
"It is exciting to preview all of this great new equipment from a variety of manufacturers just before the Holiday season", says Rusty Squire, President of national online fitness electronics firm the Heart Rate Watch Company. Squire continues, "There is so much cool, new technology, especially with respect to GPS and Smartphone applications".
GARMIN'S NEW OFFERINGS
Several new offerings from Garmin populate the list this year with the new Garmin Forerunner 910XT due out just before Thanksgiving. This watch is Garmin's triathlon and ultra-endurance GPS watch offering speed, distance, heart rate, cadence, power and even swim metrics, along with a barometric altimeter for accurate altitude.
Garmin is also coming out with a new GPS bike computer the Garmin Edge 200 that will offer the first GPS unit for under $150 for cyclists. It will measure speed, distance, the ability to keep a specified pace and post ride maps on Garmin Connect software. A new version of the Garmin Edge 500, the bike computer the pros use, was just released in a new shiny black and red color in a Limited Edition.
POLAR'S LATEST
Polar also has several new products for the Holidays including their RCX5 heart rate monitor for runners, cyclists and triathletes. These are the most sophisticated
Polar multi-sport watch ever made. Polar has also released new color variations of their Polar FT4 heart rate monitor, voted the best heart rate monitor under $100
by the staff at Heart Rate Watch Company, as well as new color variations of the Polar FT2 and Polar FT1.
TIMEX - THE NEW KING OF THE RUN?
Timex is releasing the new Timex Ironman Run Trainer GPS watch, which not only serves as direct competition for Garmin's Forerunner 210 but may well have bested its rival in the features department. The Timex Run Trainer should be on the short list of gifts for any runners in the family this Christmas to be sure.
THE BEST SMARTPHONE FITNESS APPLICATIONS
Wahoo Fitness released the iPhone fitness adapter to the market this past year and, when combined with apps, these devices allow the iPhone to act like a heart rate
monitor, running watch, GPS watch or bike computer. If the iPhone has to come along for the ride everywhere then it is well worth looking into these devices.
Polar has also released a Bluetooth version of its Polar Wearlink chest strap to be used with the Android or Blackberry.
New school fitness tools abound for the 2011 Holiday season meaning that a fitter New Year must be just around the corner.
###