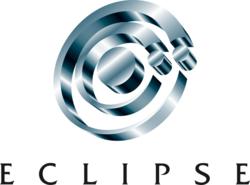 SecureDocs is unique in the legal services sector, being the only secure document delivery and acceptance tool to be fully embedded within a Case Management system.
(PRWEB UK) 6 October 2011
Fully integrated with Eclipse's Proclaim Case Management Software, 'SecureDocs' is embedded within the system to provide a seamless online solution.
SecureDocs utilises Proclaim's email messaging function to allow recipients to securely view appropriate documents. Only intended recipients can view documents, as only they will have the prerequisite login details. Even if the wrong recipient is emailed accidentally, they can do nothing with that email as they have no access to the documents it points to.
As well as ensuring accurate delivery, SecureDocs enables recipients to action documents. This can automatically trigger context-dependent 'next actions' within Proclaim Case Management for fee earners, efficiently progressing cases onwards.
SecureDocs is available for any organisation transmitting confidential, sensitive or personal information.
Steve Ough, Founder and Chief Software Architect at Eclipse, comments:
"SecureDocs is unique in the legal services sector, being the only secure document delivery and acceptance tool to be fully embedded within a Case Management system. By using SecureDocs, firms can completely remove the risk of sending sensitive information to the wrong person, or inadvertently releasing documents into the wild to be intercepted by malicious users."
###