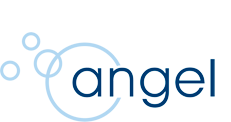 Wolverhampton's Wolf Radio DJ Dicky Dodd will broadcast from Angel Springs Ltd headquarters in Ettingshall on October 7 to support the Compton Hospice charity fundraiser.
London, UK (PRWEB UK) 7 October 2011
Angel Springs, the UK's leading service provider of both bottled and mains-fed water coolers, will provide the venue for a unique radio broadcast on October 7.
Outspoken Black Country DJ Dicky Dodd, from Wolverhampton station Wolf Radio, will hit the decks at Angel Springs' headquarters in Ettingshall to broadcast his breakfast show.
The event, on October 7, is supporting the Bring a Pound to Work day, run by Compton Hospice in Wolverhampton.
Angel Springs actively supports Compton Hospice's fundraising efforts as part of its Angels in the Community scheme.
The hospice's Bring a Pound to Work Day encourages workers across the Black Country to take a pound to work to donate to Compton's Raise the Roof Project.
The Raise the Roof Project aims to generate up to £1million funding for improvements around the hospice, which has provided expert palliative care for terminal patients for more than 25 years.
Angel Springs has been very active in supporting Compton Hospice for the past three years, helping with various fundraisers such as the It's a Knockout event, and making donations through its award-winning Payroll Giving Scheme.
October 7 will be the second time Dicky Dodd presents his show from Angel Springs' HQ.
John Murphy, commercial director for Angel Springs, said: "Dicky Dodd is a much-loved local radio personality and Angel Springs is delighted to welcome him, and the Wolf Radio crew, back to our head office in Ettingshall.
"We're really keen to help raise the profile of Compton Hospice, whilst supporting its important fundraising efforts, and October 7 gives Angel Springs and Wolf Radio the chance to help drum up much-needed money towards the hospice's Raise the Roof improvement project."
Notes to editors:
Angel Springs
Angel Springs is the longest-running water cooler company in the UK, supplying customers with fresh spring water, water coolers and water boilers for 21 years. The company employs 180 staff and is committed to working and developing successful relationships with local community groups, charities and businesses across the UK.
The Angels in the Community scheme supports charitable organisations across the UK.
###