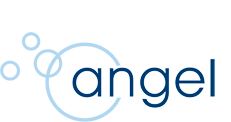 Angel Springs Ltd is donating £100 and free bottled water for staff from QMH UK, who are climbing Ben Nevis, Scotland, to raise money for the Whizz Kids charity.
London, UK (PRWEB UK) 10 October 2011
Angel Springs, the UK's leading service provider of both bottled and mains-fed water coolers, is donating £100 and free bottled water for a team of intrepid QMH UK staff who are attempting to climb a mountain for charity this month.
Angel Springs, based in Ettingshall, Wolverhampton, is donating £100 to the team of ten QMH UK staff, who are climbing Scotland's highest mountain, Ben Nevis, which stands 1,344 metres above sea level.
QMH, a hotel chain operating across the UK, is undertaking the climb to raise money for Whizz Kids, a charity that provides disability equipment for children.
The UK Divisional team from the hotel company will take on the challenge in the first week of October, and are hoping to raise £5,000.
Alongside the cash donation, Angel Springs is providing free bottled water for the team to drink as they attempt their ascent, as part of its Angels in the Community scheme.
John Murphy, commercial director for Angel Springs, said: "This is a major fundraising event for QMH staff and it is for a very worthwhile charity. Whizz Kids provides important support, provision and equipment for disabled children in the UK, and works hard to help improve these children's lives.
"We're really pleased to be supporting QMH staff with a cash donation, as well as providing water to help keep them hydrated and refreshed as they attempt to reach the peak of Ben Nevis.
"Our charity scheme, Angels in the Community, was established to provide support for important events like this and we look forward to helping many more charities like this in future."
To donate towards QMH UK's challenge, visit http://www.justgiving.com/UK-Divisional-Team-2011-Ben-Nevis#
Notes to editors:
Angel Springs
Angel Springs is the longest-running water cooler company in the UK, supplying customers with fresh spring water, water coolers and water boilers for 21 years. The company employs 180 staff and is committed to working and developing successful relationships with local community groups, charities and businesses across the UK.
The Angels in the Community scheme supports charitable organisations across the UK.
###