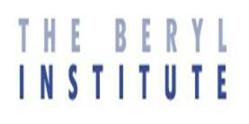 By recognizing these organizations and supporting their work, we hope to continue cultivating ideas and strategies that can be shared across the industry.
Bedford, TX (PRWEB) October 05, 2011
As part of its commitment to supporting efforts to improve the patient experience in healthcare, The Beryl Institute has awarded $1,000 grants to eight health care organizations exploring effective methods for addressing patient experience issues.
"We are excited to be entering the second year of research through the Patient Experience Grant Program," said Jason Wolf, Ph.D., executive director of The Beryl Institute. "By recognizing these organizations and supporting their work in their individual areas of focus, we hope to continue cultivating ideas and strategies that can be shared across the industry."
The 2011 Patient Experience Grant Program study titles and recipients are:

The Impact of Intentional and Consistent Discharge Information – Carson City Hospital, Carson City, Mich.
Using Tablet Computers to Provide Patient Education – Community Medical Center, Missoula, Mont.
Enhancing the Great Expectations Program to Impact Overall Patient Experience – Good Shepherd Medical Center, Longview, Texas
Engaging Patients with Enhanced Communication – Lehigh Valley Physician Group, Allentown, Pa.
Perceived Patient Benefit from Eye Masks, Ear Plugs, Reflexology Techniques, and Comfort Positions after Percutaneous Coronary Intervention and Electrophysiology Procedures – North Shore University Hospital, Manhasset, N.Y.
Impact of Structured Healthcare Provider-Family Communication on the Patient-Family Experience in a Neurocritical Care Unit – The Johns Hopkins Hospital, Baltimore, Md.
Exploring Qualitative Patient Responses from Two Approaches to Refine Best Practices – University of Arizona Medical Center, Tucson, Ariz.
Use of Communication Boards to Engage Patients and Families in Their Plan of Care – York Hospital-WellSpan Health, York, Pa.
The grant recipients will complete additional research in their areas of focus and develop white papers to be published through The Beryl Institute. Each recipient will also present their findings at The Beryl Institute Patient Experience Conference.
To learn more about the grant program and the 2011 studies, visit https://theberylinstitute.site-ym.com/?page=GrantProgram.
About The Beryl Institute:
The Beryl Institute is the global community of practice and premier thought leader on improving the patient experience. The Institute serves as a reliable resource for shared information and proven practices, a dynamic incubator of leading research and new ideas and an interactive connector of effective leaders and dedicated practitioners. The Institute is uniquely positioned to develop and publicize cutting-edge concepts focused on improving the patient experience, touching thousands of healthcare executives and patients.
The Beryl Institute defines the patient experience as the sum of all interactions, shaped by an organization's culture, that influence patient perceptions across the continuum of care.
You can follow The Beryl Institute on LinkedIn, Facebook, and Twitter (@berylinstitute) or visit The Beryl Institute website, http://www.theberylinstitute.org.
###