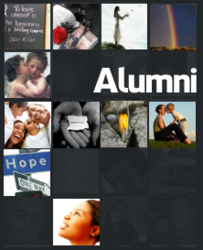 Alumni can remain engaged in their recovery process.
Fort Lauderdale, FL (PRWEB) October 24, 2011
The Recovery Place drug rehab and alcohol treatment center has launched a new website to supplement the aftercare and alumni mission with a strong online presence—TRPalumni.com.
The new alumni program website allows alumni from The Recovery Place to keep in touch with both the place that guided them down the path to addiction recovery and the people they have taken that journey with. With a regularly updated blog, alumni stories, an events calendar and photos from past events, alumni can remain engaged in their recovery process.
The website has been developed with a very social aspect, incorporating The Recovery Place's Facebook page and Twitter handle allowing TRP alumni to get connected with one another on their social networks and engage in conversation using an alumni "hashtag" on Twitter. Providing alumni with a place to freely talk about their recovery and read stories from others greatly enhances their success in addiction recovery.
TRPalumni.com will continually evolve into a useful tool for all of The Recovery Place alumni and continue to assist our clients in successful addiction recovery.
About The Recovery Place:
The Recovery Place Drug Rehab and Alcohol Treatment Center provides individualized and client-centered alcohol and drug addiction treatment with multiple programs to fit the need of any individual struggling with addiction. Located in Ft. Lauderdale, Florida, The Recovery Place provides a comfortable environment with residential living to ensure the best in quality treatment and long lasting addiction recovery.
###