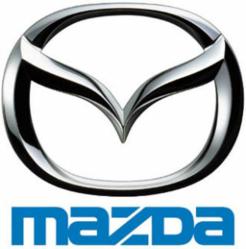 Lee's Summit, Missouri (PRWEB) October 15, 2011
Blue Ridge Mazda, a Kansas City Mazda dealer, would like to announce that Mazda has officially released their pricing for the 2012 Mazda3. The Japanese car manufacturer has lowered the price on the Mazda3 i SV sedan, which now comes in at $15,200, accompanied with a $795 destination fee. This model comes standard with the previous-generation 2.0-liter four-cylinder engine under the hood, so if curiosity is bubbling about Mazda's new SkyActiv engine, drivers will need to check out the Mazda3 i Touring. The Touring comes with Mazda's new SkyActiv-G 2.0-liter four-cylinder engine and starts at $18,450. With an EPA estimation of 40 miles-per-gallon and 155 horsepower, the engine offers better fuel-efficiency and more power than in previous models.
Mazda will also offer the Mazda3 i Touring as a hatchback. Both the hatchback and the sedan can be equipped with either a six-speed manual or a new six-speed automatic transmission ,which will cost consumers an additional $850.
Blue Ridge Mazda is a Mazda dealer with two locations; one in Lee's Summit, Missouri and a Used Car Supercenter in Raytown, MO. Blue Ridge Mazda is a leading car repair center and Mazda dealership in Missouri.
###