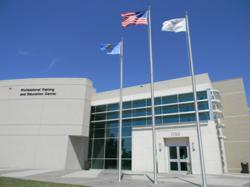 Veterans are disciplined and uniquely trained to excel in business startups to contribute to our society and economy.
Midwest City, Oklahoma (PRWEB) October 07, 2011
"Operation Startup and Grow" is a free conference for veterans slated on Nov. 2, 8 a.m.-5 p.m., at the Rose State College Professional Education & Training Center in Midwest City, Oklahoma.
The conference is to connect veterans with the resources to help them successfully transition from their service job to creating their own small business, said Victoria Armstrong, the director of the Oklahoma Small Business Development Center's Veterans Assistance and Services Program.
US Bureau of Labor Statistics show veterans have a higher rate of self-employment, with more than 14 percent of businesses in America owned by veterans, Armstrong said. Their technical and leadership skills acquired through military service prepare them for the challenges of a self-made career.
"We know veterans are disciplined and uniquely trained to excel in business startups to contribute to our society and economy," Armstrong said. "We want to connect them with the resources to get them rolling in the private sector."
The Center will help veterans learn what they need to know about starting a business in the new economic climate, including:
✔ How can small business owners use globalization
to his/her advantage?
✔ Franchising: Is it Right for You?
✔ Build your brand, build your business.
✔ Designing a business plan that can help you raise money.
✔ Balancing your insurance needs: The Risk Assessment.
✔ Why your credit is Important to your business.
✔ Building your team, human resources and personnel issues.
Among speakers at the conference are Major General Rita Aragon (ret.), the first female Oklahoma Secretary of Military and Veterans' Affairs, the liaison to the Governor for all Oklahoma military and veterans' issues; Col. Kevin Kriner, Executive-in-Residence in OSU's School of Entrepreneurship; Wade Moore, President, Advantage Bank; Dr. Robert Dauffenbach, Director, Center For Economic & Management Research, Michael F. Price College of Business, University of Oklahoma; and others.
A complimentary lunch will be provided. The Professional Education and Training Center is located 1720 Hudiburg Drive on the Rose State College Campus in Midwest City, just off Interstate 40 and Hudiburg Drive. Although the conference is free, registration is required by Oct. 31. For more information, call Victoria Armstrong at 405.733.7348 or email varmstrong(at)rose(dot)edu.
Rose State College is a community college in central Oklahoma with strong ties to the military community, including nearby Tinker Air Force Base.
###