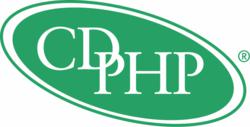 "CDPHP can help you in your search for a Medicare plan that gives you high-quality benefits, services, and programs that meet your health care needs," said Robert R. Hinckley, senior vice president, government programs, CDPHP.
Albany, NY (PRWEB) October 05, 2011
CDPHP® is pleased to announce the launch of its 2012 Medicare Choices product lineup and comprehensive benefits for this year's open enrollment season, which include a reduced premium on all of its individual CDPHP Medicare Choices HMO plans. CDPHP Medicare Choices continues to offer individual HMO plans in 14 counties and group HMO plans in 24 counties in New York state, as well as CDPHP Medicare Choices individual and group PPO plans. Also, CDPHP Medicare Choices individual HMO plans are now offered in six new counties, including Broome, Columbia, Green, Oneida, Warren, and Washington.
As a member-centric organization, CDPHP continually strives to improve the health and well-being of its members and deliver exemplary customer service. CDPHP Medicare Choices earned an overall quality rating of 4.5 out of 5 stars from the Centers for Medicare & Medicaid Services (CMS) for 2011.*
"CDPHP can help you in your search for a Medicare plan that gives you high-quality benefits, services, and programs that meet your health care needs," said Robert R. Hinckley, senior vice president, government programs, CDPHP. "We are excited to again provide a variety of options through our 2012 offerings, as well as continue to offer customized one-on-one care coordination and no-cost fitness options that our members enjoy."
CDPHP Senior Fit®+
Unlike fitness offerings from other Medicare Advantage plans in the region, the CDPHP Senior Fit program provides members access at no additional cost to fitness centers and fitness experts from such renowned exercise experts as SilverSneakers®, the Capital District YMCA, Glens Falls YMCA, and most Curves® locations. Now, with the addition of the Sunnyview Lifestyle Wellness Center, CDPHP Senior Fit is even more diverse in its value-added offerings available exclusively to CDPHP Medicare Choices members. In addition, CDPHP offers free classes year-round to members throughout its service areas to help them improve their health.
Comprehensive Support
Value-added services from CDPHP also include such programs as CDPHP® Health AllySM+, a no-cost, voluntary, comprehensive program that provides Medicare Choices members and their caregivers with support, education, and access to CDPHP benefits and community-based services. A detailed health assessment pinpoints each member's need for wellness education and case management. CDPHP registered nurses and medical social workers work collaboratively with members and their physicians to determine how best to support an individual's needs.
Simple Ways to Save
CDPHP Medicare Choices members are able to save money through Caremark's mail service pharmacy program. Using this service eliminates the need to drive to the pharmacy since prescriptions are mailed directly to members' homes and include regular delivery at no additional cost. For questions about medications, Caremark offers a 24-hour, toll-free hotline members can call to speak with a registered pharmacist. Refills can be ordered online (http://www.caremark.com) or via the toll-free number 24 hours a day, seven days a week.
CDPHP has also partnered with CVS Caremark to offer its members extra savings on commonly used health products. Members receive a special CVS Caremark ExtraCare Health card+ valid for a 20 percent discount off CVS-brand health-related products such as ibuprofen, contact lens solution, cough syrup, etc. Subscribers will receive three key tags when they enroll with CDPHP so family members can also use the cards and save.
Coordinated Help Available
As part of the Medicare Part D Prescription Drug Benefit, CDPHP offers a full range of services to members at high risk for medication-related problems through the CDPHP Medication Therapy Management (MTM) program+. By helping chronically ill members use appropriate drugs to treat their medical conditions, the MTM program promotes effective and safe medication use, yields positive medical outcomes, and offers economic value. This is accomplished, in part, by coordinating the involvement of many parties, including beneficiaries, caregivers, care providers, pharmacists, physicians, educators, and care coordinators.
Hearing Health Program+
Through a new value-added service from Hearing Care Solutions, CDPHP® members can receive:

Hearing aids at three technology levels—Superior to Premium—at a savings of up to 63 percent.
One-year supply of batteries.
Three-year warranty, including loss and damage.
0 percent interest financing available for 12 months.
30-day hearing aid evaluation period.
In-office service at no charge for one year after purchase.
For more information, members can call Hearing Care Solutions at 1-866-344-7756 or
visit http://www.hearingcaresolutions.com.
To learn more about the various plans available, contact CDPHP Medicare Choices at
(518) 641-3400 or toll free at 1-888-519-4455. For the hearing impaired, call TTY/TDD (518) 641-4000 or 1-877-261-1164. Medicare-eligible individuals can also visit CDPHP Medicare Choices plans online for more information and to enroll at http://www.cdphp.com/medicare. Enrollment in the CDPHP Medicare Choices plans begins on October 15, 2011 and extends through December 7, 2011, for coverage effective January 1, 2012.
*Source: http://www.medicare.gov, November 2010. Plan performance summary star ratings are assessed each year and may change from one year to the next.
About CDPHP®
Established in 1984 as a physician-founded and guided health plan, CDPHP and its affiliates currently serve members in 24 counties throughout New York with a full family of products. Visit CDPHP at http://www.cdphp.com or Facebook, Twitter, or LinkedIn.
The benefit information provided herein is a brief summary, not a comprehensive description of benefits. For more information, contact CDPHP.
+The products and services described above are neither offered nor guaranteed under our contract with the Medicare program. In addition, they are not subject to the Medicare appeals process. Any disputes regarding these products and services may be subject to the CDPHP grievance process.
CDPHP refers to both the Capital District Physicians' Health Plan, Inc., a Medicare Advantage HMO plan, and CDPHP Universal Benefits®, Inc., a Medicare Advantage PPO plan. Both companies are Medicare Advantage organizations with a Medicare contract. To join, you must have Medicare Parts A and B and live in the service area.
# # #