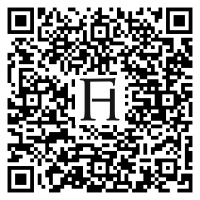 This is an important victory in our ongoing fight against these DUI Charges.
Sarasota, Fl (PRWEB) October 05, 2011
Florida DUI attorney Darren Finebloom, in two separate DUI cases this week, won motions to suppress evidence. In the first case, the breath test was suppressed in a client's first-time DUI charge; in the second case, the successful motion suppressed all evidence in a third-time DUI charge. These motions were the result of a formal, written request to the judge to order that certain evidence be excluded from consideration by the judge or jury at trial.
The accomplished Florida DUI attorney argued two separate legal issues, one involving an illegal stop and the other an officer's improper legal advice as it applies to Florida's implied consent law. The Judge granted both of his motions to suppress and now the state attorney is left without key evidence in both cases. The State is now prohibited from using this evidence at trial, since it was obtained in an improper manner.
Attorney Darren Finebloom says, "These orders from the judge are a major step forward to insure that our clients receive due process under the law. Although their cases are far from over, this is an important victory in our ongoing fight against these DUI charges."
Darren Finebloom
Darren Finebloom is a founding partner at Finebloom & Haenel, P.A. and has been given a "Superb" (10 out of 10) rating from Avvo, the pre-eminent attorney rating service. Originally from Miami, Florida, Darren received his Bachelors Degree in Criminology from Florida State University in 1996 and attended law school at Cleveland-Marshall College of Law, where he graduated with honors in 2000. Darren then relocated to Sarasota, Florida, and accepted a job at the Public Defender's office for the Twelfth Judicial Circuit. Darren says, "The poor deserve as good as a defense as the wealthy, and that is what I sought to do in my early days as a Public Defender."
Finebloom & Haenel, P.A.
Founded in 2004, Finebloom & Haenel, P.A. is one of Florida's leading criminal defense law firms, concentrating in DUI defense, drug charges and traffic tickets. Based in Sarasota and Tampa, the firm also has offices throughout Florida in Clearwater and Orlando.
# # #