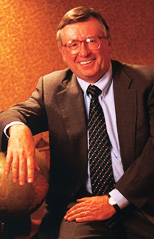 Cooch is the new Jack Ryan! Enjoy this thriller novel on your new Kindle reader – both at heavily discounted prices.
St. Helena, CA (PRWEB) October 07, 2011
Robert Cook Novels and Royal Wulff Publishing today announced the reduced price availability of its e-novel, "COOCH." For a total $82 outlay, readers can enjoy this fast-paced special ops thriller on a new Kindle reader that has also been deeply discounted.
The discounts on both "COOCH" and the Kindle reader can be accessed now at:
Buy discounted e-novel COOCH, Robert Cook Novels.
Buy discounted Kindle reader, Amazon.com.
"COOCH," authored by Pennsylvania educational philanthropist Bob Cook, introduces an intelligent but violent lead character with talents in CIA-sponsored special ops warfare as well as the savvy and smarts to succeed within the inner circles of Wall Street.
"Cooch is the new Jack Ryan! If you've ever worried about the intersection between the wealth of the drug cartels and the ambitions of the transnational terrorists, Bob Cook takes you directly to that place. Novel though it is, COOCH provides dramatic believability as a depiction of high stakes operations in the post 9/11 security environment we're all still trying to understand." -- James Loy, Admiral, US Coast Guard (Retired). Former Commandant, US coast Guard, former Deputy Secretary, US Department of Homeland Security
The protagonist, Alejandro Mohammed Cuchulain, called Cooch or Alex, became a Marine at 16 and a CIA special-operations trainee at 17. His father is a wheel-chair bound former marine and Medal of Honor winner who gives Alex advice as to how to survive in a violent world. His mother is the daughter of a Bedouin sheikh who sends her young Alex off during many of his summer breaks, to experience and learn the Bedouin life. The combination of a very young start in learning the art and craft of violence, combined with a thirst for knowledge combine to help him to become both a noted designer and user of explosives and an expert in Islamic affairs. These experiences blend into a fast-paced thriller that moves from the CIA to south Asia to the Middle East, to Wall Street and back again, as Cooch matures. Violent, yet thoughtful, Cooch represents the best in fast-moving, popular thrillers.
"Cooch is a great character, there is so much room for fun ideas when coming from an author of Bob Cook's caliber and experience. The fact that Cooch runs a high tech hedge fund means that much business action is to come in the sequels. There is special ops and martial arts action throughout. – Bruce Coleman, Baker Scholar at Harvard Business School
About Robert Cook
Robert Cook is a shooter, soldier, entrepreneur, philanthropist, venture capitalist, vintner and now author. A United States Army Vietnam veteran, he attained the rank of Major and holds the parachutists badge, Bronze Star Medal and the Army Commendation Medal.
Mr. Cook is an active philanthropist. He endowed the Robert E. Cook Honors College of Indiana University of Pennsylvania that was recently covered in Donald Asher's book, "Cool Colleges for the Hyper Intelligent, Late Blooming and Just Plain Different." http://www.iup.edu/honors. He is currently active in its support, particularly for Achievement Funds used for assistance in study abroad and supporting low-paying, but valuable, internships.
Cook was named the Ernst and Young Entrepreneur of the Year for the Metropolitan Washington, DC Region in 1987.
Originally of Altoona, Pennsylvania, Cook holds a BS in Mathematics from Indiana University of Pennsylvania and an MBA from the George Washington University.
Media Contact:
Stacey Radinger
Sradi93466(at)aol(dot)com
(707) 331-9844
Robert E. Cook
PO Box 853
St. Helena, CA 94574
###