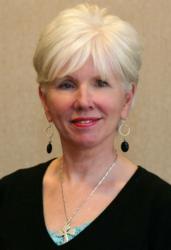 Vienna, Virginia (PRWEB) October 06, 2011
Management Concepts Press new book by Kathleen (Kitty) B. Hass, award winning author, presenter at industry conferences, and a specialist in complex project management, spotlights the potential of business analysts as corporate game changers. The book is The Enterprise Business Analyst: Developing Creative Solutions to Complex Business Problems.
For Hass, the challenge of the 21st century is innovation. As business analysts call upon their hallmarks—developing working relationships, assessing business needs, operational agility, and innovation—they instill creativity into corporate culture.
"To maximize this advantage, business analysts need to learn to be courageous, prepared, and willing to make deep business model changes," Hass says. The issue is leveraging the power of creativity to enable businesses to remain competitive in their increasingly complex environment."
"Kitty Hass identifies the innovation gap in today's businesses and provides a clear and practical strategy to help close it," said Thomas F. Dungan, Management Concepts CEO, in a recent interview. "Business analysts who seize the opportunities outlined in this book will leverage often under-utilized capacity in their organizations and become highly valued professionals who saw the next wave coming and rode it."
In this book, she focuses on the enterprise business analyst. She says, "In this second decade of the 21st century, rife with complexity, business analysts must think of themselves as catalysts for innovation. Business analysts are uniquely positioned to guide organizations through these turbulent times. The 21st century challenge is innovation. As business analysts focus on relationships, business needs, operational agility and innovation, they are also instilling a universal understanding that everyone is creative."
Hass as a strategist and consultant brings over 25 years' experience to her thought leadership. She knows at first hand the complex issues federal agencies face—such as USDA, USGS, NARA, and an agency within the intelligence community. She bases her innovative practices on successful consulting work with the public sector and with private organizations such as Colorado Springs Utilities, Toyota Financial Services, and Toyota Motor Sales. She has worked with the Salt Lake Organizing Committee for the 2002 Olympic Games.
Hass received the 2009 David I. Cleland Project Management Literature Award "in recognition of her significant contribution to advancing project management through practices, procedures, concepts, and other techniques that demonstrate the value of using project management" for her book Managing Complex Projects: A New Model.
About Management Concepts:
Founded in 1973, Management Concepts unleashes the full potential and productivity of professionals through practical, effective training courses; customized professional development programs; performance improvement consulting services; assessment programs; and award-winning publications.
Management Concepts Press is the publishing arm of Management Concepts. It offers an array of publications designed to meet the needs of professionals in federal acquisition and contracting, federal financial management, leadership, project management, and public administration.
We have substantially improved the effectiveness and performance of over 1 million professionals working in every major agency in the federal government, state and local government offices, non-profit organizations, and hundreds of corporations.
We educate clients on critical topics such as acquisition and contracting; business analysis, analytics, and decision making; financial management; budgeting and accounting; grants and assistance leadership and professional skills; and project, program and portfolio management. For more information, please visit our publications website at http://www.managementconcepts.com/mcpress
# # #