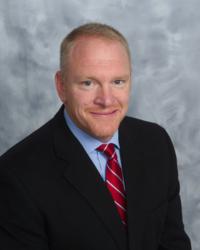 It's hard to find the words to accurately depict the excitement and gratitude I have for the opportunity to come back and lead the sales initiatives at XOS Digital moving forward.
Orlando, FL (PRWEB) October 05, 2011
XOS Digital, Inc., the leading provider of content management solutions and digital media services for collegiate and professional sports organizations, today announced the addition of former XOS director of sales Brett Hammond, who returns as senior vice president for worldwide sales. The announcement was made today by Chris McCleary, CEO, XOS Digital.
In his new position, Hammond will oversee the global sales for XOS Digital's team technology products, including industry leading coaching software, XOS Thunder. Thunder Football is the most widely used software in Division 1 college football and the NFL. Thunder Basketball, which was released just recently, is garnering the same level of attention from coaches and video coordinators as Thunder Football and continues to gain market share.
The company's team technology products also include integrated video solutions, including remote camera systems, live event production control rooms, HD replay products and branded environments, among others. With more than 900 team technology customers, XOS has a broad constituent base to continue to grow its product offerings. Hammond's role will include supporting and expanding these customer relationships.
This is Brett's second stint with XOS. From 2002-2009, he held positions of increased responsibilities, including Account Manager, Regional Sales Manager and completed his tenure as the Director of Sales where he led the sales initiatives and the successful adoption of the Thunder Football software tools to its current number one market share position.
"It's hard to find the words to accurately depict the excitement and gratitude I have for the opportunity to come back and lead the sales initiatives at XOS Digital moving forward," said Hammond. "It became very apparent during the interview process that XOS Digital has a solid game plan to ensure long term success for the company, its customers and its shareholders, and I can't wait to get started."
Prior to returning to XOS Digital, Brett was the head of global sales at Horizon Technology, a global leader in computer parts distribution. While at Horizon, Brett directed the growth initiatives worldwide and generated double digit revenue growth in consecutive years. His global team serviced major commercial computing giants such as Dell, IBM and HP.
"XOS Digital has recruited a valuable asset back with the hiring of Brett Hammond," said Erik Kunttu, president of the Collegiate Sports Video Association and director of video operations for the Indianapolis Colts. "During his previous stint with XOS he illustrated integrity, dedication and was always a strong customer advocate who worked relentlessly to ensure a positive customer experience. XOS Digital couldn't have hired a more qualified, committed and passionate person in the sports technology industry."
"XOS Digital reviewed more than 100 qualified applicants for this position, however, no one possessed both the industry and proven sales leadership experience we were looking for, which very quickly made Brett our top choice to fill this vacancy on our senior leadership team," said McCleary. "We are excited to have Brett return to the XOS team and look forward to the growth that his leadership will provide."
Hammond received a Bachelor of Science Degree in Sports Management from the University of Massachusetts, Amherst where he earned three Varsity letters as a member of the Football team. He currently resides in Westford, MA with his wife Jennifer and their two children, daughter Emerson and son Carter John (C.J.). He will work out of XOS Digital's Boston office, where he will be responsible for leading the sales and event marketing initiatives for the Digital Coaching and Integrated Solutions Group.
About XOS Digital, Incorporated
XOS Digital is the leading provider of advanced technology products, digital system design and integration, content management solutions, and integrated media services to sports teams, athletic organizations and sports marketers in North America. The XOS portfolio of technology products and services enhances the performance and image of more than 900 teams in the NFL, NBA, NHL, NCAA, WNBA, NAIA, MLB, AFL, Euroleague and other leading sports organizations. The advanced XOS Digital Sports Network Platform powers the revolutionary SEC Digital Sports Network enabling the broadest, multi-platform distribution of SEC Sports media content. For more information, visit http://www.xosdigital.com.
###