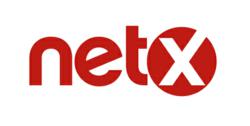 "We've known David for seven years, having worked with him as a client at Advanta and as a strategic partner at MEA Digital. We are thrilled that he has joined us and look forward to further growing the business together"
New York, NY (PRWEB) October 11, 2011
Digital agency NetX today welcomes David Herscott to the company as a new Managing Partner. NetX, a digital leader in customer acquisition through internet advertising, affiliate marketing, and numerous other strategies is incredibly pleased by this addition to their agency.
Herscott started his marketing career with BBDO in the early 90's. From there he joined Modem Media in 1995 and had the opportunity to work on a number of interactive industry firsts. In 2000 he founded MEA Digital and grew it into a top 50 interactive agency before selling it in 2008. David joined Advanta Bank and spent two years as their Senior Vice President of eCommerce before joining NetX as a partner.
During David's career he has developed digital strategies for international brands including: Oakley, Mitsubishi, Calloway Golf, Toshiba, and Hanes among others. At NetX Herscott will continue his strategic planning work with clients, develop new agency services including new customer acquisition strategies, and head up NetX's new business efforts.
"We've known David for seven years, having worked with him as a client at Advanta and as a strategic partner at MEA Digital. We are thrilled that he has joined us and look forward to further growing the business together" said Peter Figueredo, founding partner at NetX.
About NetX
NetX is a results-obsessed digital marketing agency based in New York City. Founded in 2001, NetX helps leading brands acquire new customers via internet advertising including: search, mobile, display and affiliate marketing. Current clients include: Nickelodeon, Audible.com, Dick's Sporting Goods, Condé Nast and Red Roof Inn, among others. For more information visit: http://www.Netx.com
Contact:
NetX
115 West 30th Street, Suite 900
New York, New York 10001
T 212.981.2700
###