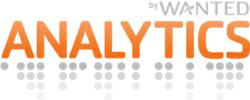 New York, NY (PRWEB) October 06, 2011
During the first three weeks of September, Retailers placed more than 21,000 new online job ads for Salespersons and Sales Managers, according to WANTED Analytics™ (http://www.wantedanalytics.com), the leading source of real-time business intelligence for the talent marketplace. In spite of flat sales, ad volume for this industry sector increased 16% compared to the same time period in 2010 and 40% versus 2009. However, hiring is still below pre-recession demand, down 30% from the same time period in 2007 when more than 30,000 jobs were advertised online. Seasonal and temporary jobs are also higher than last year, up 18% and supporting reports that many retailers will increase holiday hiring.
Within the retail trade sector, Clothing and Clothing Accessories Stores placed the highest volume of job ads with more than 4,900 jobs advertised online during the first three weeks of September. Other retail industries that saw high demand during this time period were Electronics and Appliance Stores, Motor Vehicles and Parts Dealers, and Food and Beverage Stores.
Metropolitan areas with the highest hiring demand for Retail Salespersons and Sales Managers during this period were New York, Chicago, and Washington, DC. Employers and staffing firms within the retail sector in New York placed more than 1,000 new online job ads within the retail sector, the most of any city at a 51% year-over-year increase. Chicago and Washington, DC also saw increased hiring demand, up 27% and 42% respectively.
Recruiting conditions for sales professionals in the retail industry are likely to moderately difficult, with about 12 potential candidates in the workforce for every open job. However, conditions will vary slightly by location, depending on local talent supply. For example, of the three cities listed above with the highest hiring demand, Recruiters representing the retail sector in Washington, DC are likely to experience the most difficult recruiting conditions when sourcing for Sales and Sales Manager occupations. According to the Hiring Scale™, the talent pool in this area is slightly smaller than average, meaning that retailers will need to compete more heavily to recruit talent for open positions.
The Hiring Scale measures conditions in local job markets by comparing hiring demand and labor supply. The Hiring Scale is part of the WANTED Analytics platform that offers business intelligence for the talent marketplace.
To see additional charts and detail, please visit http://www.wantedanalytics.com/insight.
The Hiring Scale is available at http://www.hiringscale.com.
About WANTED Analytics™
WANTED Analytics™ helps recruiting organizations make better decisions faster with real-time business intelligence on jobs, employers, and talent. Analytics brings together, for the first time, years of hiring demand and talent supply data to create a true talent intelligence platform for hard-to-fill positions.
Clients in the staffing, HR, RPO, media, and government sectors use WANTED Analytics™ to find sales leads, analyze employment trends, gather competitive intelligence, forecast economic conditions, and source hard-to-fill positions.
About WANTED Technologies Corporation
WANTED Technologies (TSX-V:WAN) provides real-time business intelligence for the talent marketplace. Founded in 1999, the company's headquarters are in Quebec City, Canada, and it maintains a US-based subsidiary with primary offices in New York City. WANTED began collecting detailed Hiring Demand data in June 2005, and currently maintains a database of more than 600 million unique job listings. For more information or to sample WANTED's services, visit http://www.wantedanalytics.com.
WANTED is also the exclusive data provider for The Conference Board's Help-Wanted OnLine Data Series™, the monthly economic indicator of Hiring Demand in the United States.
The TSX Venture Exchange does not accept responsibility for the adequacy or accuracy of this release. Any statement that appears prospective shall not be interpreted as such.
###