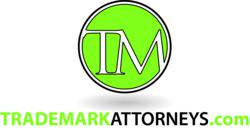 It's upsetting when a client comes to us and they've wasted $595 and four months on a trademark application that never should have been filed
(PRWEB) October 07, 2011
Small business owners and entrepreneurs are increasingly turning to online Websites to register their trademarks. These sites often promise low, flat fees, and automated processes. Visiting the local lawyer to register the company trademarks can seem so 20th Century.
Before the Internet democratized the distribution of legal services, it cost anywhere from $2,500 to $3,500 to hire a trademark attorney to register a trademark – not including clearance search report and filing fees. Now, it's not unusual to find websites offering trademark clearance and registration packages in the range of $500 or less. That's a good deal, right?
Trademark law is a complex and often misunderstood area of the law. Critics of some online services point to the fact that a number of these sites contain basic misinformation about trademark rights, and fail to disclose enough information for clients to make informed decisions. Although these sites boast about the sheer number of trademark applications filed, there is no mention of what happens after an application is filed. A misfiled or ill-advised trademark application is likely to result in an Office Action (a rejection by the Patent and Trademark Office), an Opposition, and/or the threat of trademark infringement litigation – that's time and money you will never get back.
TrademarkAttorneys.com was launched to provide an alternative both to traditional trademark attorneys, and the online trademark mills. TrademarkAttorneys.com was founded upon the principles of full disclosure and accessibility. Clients cannot make informed decisions without information. Brett E. Lewis, the founder of TrademarkAttorneys.com, graduated magna cum laude, from Brooklyn Law School, began his career at a prominent Wall Street law firm, and has been a practicing trademark attorney for twelve years.
"It's upsetting when a client comes to us and they've wasted $500 and four months on a trademark application that never should have been filed," Lewis said. "It shouldn't happen, but it does. Some of these sites are run by attorneys who don't understand basic principles of trademark law, and they're doing a terrible disservice to their clients by failing to advise them properly. Instead of commoditizing something that takes years of knowledge and skill, we are using the Internet to reach more clients, but still provide the same level of service that we would offer to someone who walks in the door."
Company Information:
TrademarkAttorneys.com, a service of Lewis & Lin LLC, offers flat fees, affordable rates, and a former USPTO examining attorney on staff. Packages start at $895 for a single-class knockout search and filing, but is in a different class when it comes to service. Our attorneys conduct all clearance searches themselves and consult with all of our clients on the merits and advisability of their trademark applications.
Watch our video.
Lewis & Lin LLC provides high-quality legal services to clients in the Internet and Technology industries, focusing on Trademarks, Internet Law, Domain Name Law, Copyright Law, Technology Licensing, Commercial Litigation, Intellectual Property Litigation, and Small Business Services. Representing domestic and foreign clients on a local, national or international basis, Lewis & Lin attorneys have practiced in state and federal courts throughout the United States, in the U.S. Patent and Trademark Office, and before the National Arbitration Forum (NAF) and World Intellectual Property Organization (WIPO) Arbitration and Mediation Center.
###