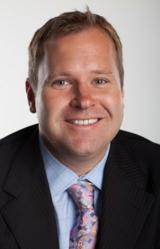 acting as a fiduciary and in a fee-only capacity is simply the best structure for a financial advisory relationship
Omaha, Nebraska (PRWEB) October 06, 2011
According to Windy City Wealth Management, a fee-only financial advisory firm, Baby Boomers are leaving their traditional brokerage relationships in search of objectivity and transparency.
It's no secret that Baby Boomers planning for retirement face unprecedented challenges. With market volatility at an all time high and interest rates at an all time low, retirement planning is no easy task. Long gone are the days one could count on a portfolio of high quality government and corporate bonds to provide adequate income and stability.
As Boomers make changes to their investments to keep up, they have also been changing their investment advisors at a record rate. According to a recent Prince & Associates study, 81% of high net worth investors have lost confidence in their current advisor and plan to move assets away.
These investors on-the-move are resurfacing with fee-only advisors like Windy City Wealth Management. Curtis Reed, CEO of Windy City Wealth Management says he saw a notable uptick in calls during the third quarter from Baby Boomers in search of a new investment advisor. "Almost everyone we speak with is looking for an objective and transparent relationship with their financial advisor." Reed says that "acting as a fiduciary and in a fee-only capacity is simply the best structure for a financial advisory relationship and it's no surprise that investors are taking notice."
A fee-only advisor receives no commissions, rebates, referral fees, or compensation for any recommendation they make. They are compensated solely by their client for the advice and implementation of the investment strategy. According to Reed, most fee-only advisory firms act as a fiduciary and work with clients in one of two ways, an asset based fee or a flat project based fee.
About Windy City Wealth Management (WCWM)
WCWM is an independent, fee-only investment advisory firm founded by Curtis J. Reed, CFP. WCWM provides comprehensive financial planning and investment management services to individuals and families. To obtain more information call (402) 614-2023 or visit http://www.windycitywm.com.
###