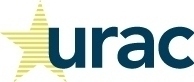 Washington, DC (PRWEB) October 06, 2011
URAC, a leading health care accreditation organization, recognized its 2011 Health Care Stars! Awards winners. Honored this year were Patricia DeFrancisco, Patricia Moreno, and Janel Striped-Wolf. URAC's Health Care Stars! Award honors those who have demonstrated a commitment to the welfare of health care consumers through saving and improving lives, preventing adverse health outcomes, and other positive changes. The awards were presented during URAC's 2011 Annual Quality Summit & Awards Program, October 4-6 in Chicago, Illinois.
"The Health Care Stars! Awards recognize individual health care professionals who deliver on the mission of protecting and empowering consumers and promoting quality care through their daily work," said Alan P. Spielman, president and CEO of URAC. "These individuals are truly the 'unsung heroes' of health care management, serving as role models for how to make a real difference in the lives of health care consumers."
This year's Health Care Star! Award winners are:

Pat DeFransisco, a Registered Nurse with 35 years of experience in varied clinical settings. Pat is the Product Manager for Catastrophic Case Management at Coventry, where she has been employed for 16 years. Under her guidance, Coventry's Catastrophic Case Management Program has become a successful, award winning program that provides the structure, resources and support necessary to navigate the industry's most challenging clinical events.
Patricia Moreno, a Health Promotion Consultant for Anthem HealthKeepers Plus. In her role, Patricia promotes health and wellness programs in Northern Virginia. Working side-by-side with community based organizations, Patricia has fostered relationships and partnerships that have resulted in the development of countless community programs and initiatives aimed at helping improve the health of those living in underserved communities.
Janel Striped-Wolf, an enrolled member of the Sicangu Lakota Oyate of Rosebud, SD. Janel has endeavored to serve the seriously mentally ill and persons with disabilities throughout her career. She has been an advocate for youth in the public school systems, tribal communities, and in the behavioral health system. Her work has included providing support for persons with a serious mental illness when she served as a crisis phone specialist. She has provided cultural specific prevention programming to Native Youth living on remote Indian Reservations in support of suicide prevention. Janel has an interest in suicide prevention and related research.
URAC's 2011 Health Care Stars! Awards were open to any individual who works for the more than 500 organizations that have earned or are in the process of earning URAC accreditation. The Awards were judged by a panel of health care industry experts including URAC advisory committee members, board members and key leaders from accredited organizations. The panel reviewed all of the nominations, looking for specific accomplishments and clear results that the nominee had made a positive impact on the health of the consumers they serve.
About URAC
URAC, an independent, nonprofit organization, is well-known as a leader in promoting health care quality through its accreditation, education and measurement programs. URAC offers a wide range of quality benchmarking programs and services that keep pace with the rapid changes in the health care system, and provide a symbol of excellence for organizations to validate their commitment to quality and accountability. Through its broad-based governance structure and an inclusive standards development process, URAC ensures that all stakeholders are represented in establishing meaningful quality measures for the entire health care industry. For more information, visit http://www.urac.org.
###