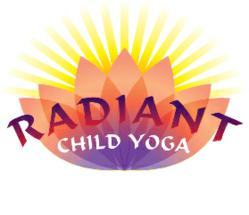 Yoga can give an autistic child the tools he or she needs to focus and even sleep better.
Clearwater, FL (PRWEB) October 07, 2011
Yoga Village of Clearwater is offering a Radiant Child Program Teacher Training for parents of autistic children who want to learn yoga postures, music and meditations to help their child focus, stay calm and even sleep better.
Shakta Kaur Khalsa, the founder of Radiant Child Yoga Program, says that even simple techniques, such as holding and squeezing hands, can give autistic children a way to focus their minds and reduce anxiety and frustration. In this video, Shakta relays a story about a very emotional child who learned to calm himself by simply blowing on a feather.
Yoga Village is offering a $150 discount to each person when two people sign up together. The training will be October 14-16 at Yoga Village in Clearwater, FL.
Yoga Village of Clearwater, one of the nation's premier studios for yoga teacher trainings, also offers hundreds of yoga classes each week, including Hatha, Kundalini and Prenatal. The studio offers spiritual gatherings of all kinds, such as Oneness and Universal Dances of Peace, and has workshops and special events every weekend about art, music and yoga.
###