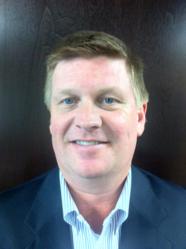 Phillip brings to IntelliChief broad expertise and leadership in finance and treasury operations
Tampa, FL (PRWEB) October 06, 2011
IntelliChief LLC, the leading provider of document management and document imaging solutions for the IBM I (System i, iSeries, AS/400) Enterprise, announces the appointment of Phillip Patterson to Chief Financial Officer.
Phillip Patterson is a Certified Public Accountant and comes to IntelliChief with a wealth of senior financial management experience including his previous position as Operating Vice President of International Accounting at Home Shopping Network, a leading interactive multichannel retailer and pioneer shopping network. Prior to that, Mr. Patterson held senior level accounting positions at Tech Data Corporation, one of the world's largest wholesale IT distributors.
Most recently and prior to joining IntelliChief, Mr. Patterson served as Chief Financial Officer of Personnel Response Team, a recruiting and staffing firm based out of Palm Harbor, FL. IntelliChief welcomes Mr. Patterson's considerable experience and financial expertise.
At IntelliChief, Mr. Patterson is responsible for all financial, accounting and human relations functions. "Phillip brings to IntelliChief broad expertise and leadership in finance and treasury operations," said Gary Langton, CEO & Co-Founder of IntelliChief LLC. "His experience as a finance leader in other large, global companies makes him well suited to contribute to our efforts to drive global growth and achieve long-term profitability."
# # #