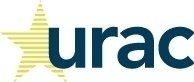 Washington, DC (PRWEB) October 06, 2011
URAC, the leading health care accreditation and education organization, has released its latest report, The Patient-Centered Outgrowth of Specialty Pharmacy. This report examines the growth of the specialty pharmacy market including the changes in U.S. demographics and health plan models, key issues at stake, predictions for the future of specialty pharmacies, and the role of accreditation.
While the definition of "specialty pharmacy" and "specialty drug" can vary, most agree that specialty drugs are expensive and complex. The Centers for Medicare and Medicaid Services defines drugs that cost more than $600 per month as specialty drugs, while other health plans put the monthly threshold at $1,200 per month. Often a specialty drug is used to treat a chronic condition and requires special handing and unique distribution and administration channels. It also can require high degrees of patient management and counseling. Currently the most common conditions that require specialty drugs are cancer, multiple sclerosis, and rheumatoid arthritis and other autoimmune diseases.
"Specialty pharmacies represent approximately 17 percent of total pharmaceutical revenues, or roughly $50 billion per year, and that percentage is expected to more than double by 2020," said Janice Anderson, RPh, Director of Pharmacy Programs of URAC. "We developed this white paper to help payors, prescribers, pharmacy benefits managers, and consumers better understand the importance of specialty pharmacies and how a patient-centered care approach benefits all of the stakeholders."
The white paper reveals that many health plans require that some specialty drugs be channeled through specialty pharmacy providers. For example, 71percent of Medicaid plans require that at least one therapy category – which may include treatments for hepatitis C, multiple sclerosis, rheumatoid arthritis, Crohn's disease, hemophilia, and cancer – go through a specialty pharmacy. Sixty-four percent of Medicare Advantage Prescription Drug plans and 59 percent of commercial plans meet the same specialty pharmacy requirements.
Due to the complexity of specialty drugs, many payers prefer that specialty pharmacies achieve third-party accreditation to confirm their commitment to quality, cost containment and proper utilization. URAC's Specialty Pharmacy Accreditation is the top choice of payers. The program includes quality measures and patient-centered standards that cover a broad range of elements related to patient management, pharmacy operations, specialty drug management, and customer service, communications, and disclosure.
"We know how complicated specialty drug regimens can be for patients, providers, and pharmacies. Our Specialty Pharmacy Accreditation helps pharmacies establish best practices to improve safety and efficiency, while providing payers and patients the reassurance that an independent third party has reviewed the program," said Christine G, Leyden, Chief Accreditation Officer of URAC. "As the specialty drug market continues to grow, ensuring that there are measures and quality standards in place benefits everyone. Our integration of disease management, case management, and care coordination standards with the specialty pharmacy practices ensure that the patient's needs are front and center."
Organizations that have already achieved or are in the process of receiving URAC Specialty Pharmacy Accreditation include the following:

Accredo Health Group, Inc.
Acro Pharmaceutical Services
Apothecary Shop of Deer Valley, Inc.
ASAP Pharmacy
Axium Healthcare Pharmacy, Inc.
Biologics, Inc.
BioPlus Specialty Pharmacy Services, Inc.
BioScrip, Inc.
Brame Huie Pharmacy
Burman's Specialty Pharmacy, LLC
Caremark Rx, LLC
Centric Health Resources
Commcare Pharmacy
Coram RX
CuraScript
Cystic Fibrosis Services
Diplomat Pharmacy, Inc.
Drugco Pharamacies
Fresenius Medical Care Rx, LLC
Giannotto's Pharmacy
Gilead Pharmacy
ICORE Healthcare
JVJ Pharmacists, Inc. dba University Chemists
KCC, Inc. dba Vital Care Rx
Kerr Health, LLC
Longs Drugs of Lexington, SC Inc.
Main Street Pharmacy
Mast Drug Company, Inc.
MedfusionRx, LLC
Medic Specialty Pharmacy
MedPro Rx, Inc.
OncologyRx Care Advantage
OncoSource Rx
Pharmaceutical Specialities, Inc.
Pharmacy Advantage
Portland Professional Pharmacy dba Ascend SpecialtyRx
Premier Kids Care, Inc.
OptumRx
Prime Aid Pharmacy, Inc.
Tyro Family Pharmacy
US Bioservices, an Amerisource Bergen Specialty Company
Village Fertility Pharmacy
Walgreens Specialty Pharmacy, LLC
To obtain a copy of the URAC white paper, The Patient-Centered Outgrowth of Specialty Pharmacy, visit http://www.urac.org/Whitepaper/PQM-Specialty_Pharmacy.pdf. For more information about URAC's Specialty Pharmacy accreditation or its suite of Pharmacy Quality Management products, please call 202-216-9010 or email businessdevelopment(at)urac(dot)org or go to http://www.urac.org/pqm/.
About URAC
URAC, an independent, nonprofit organization, is well-known as a leader in promoting health care quality through its accreditation, education and measurement programs. URAC offers a wide range of quality benchmarking programs and services that keep pace with the rapid changes in the health care system, and provide a symbol of excellence for organizations to validate their commitment to quality and accountability. Through its broad-based governance structure and an inclusive standards development process, URAC ensures that all stakeholders are represented in establishing meaningful quality measures for the entire health care industry. For more information, visit http://www.urac.org.
###