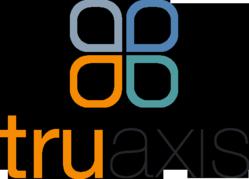 Redwood City, CA (PRWEB) October 06, 2011
Truaxis (http://www.truaxis.com), the leading provider of data-driven personalized services, is pleased to announce that it was selected as a winner in the Innotribe $100k Start-Up Challenge, an award recognizing the most promising financial services start-ups of 2011. Truaxis was selected from more than 100 applicants and received one of two $50,000 prizes. The other winning company is Guardtime, which has a Keyless Signature technology that provides a provable audit trail for electronic data.
The 2011 Innotribe $100K Start-up Challenge was designed to introduce the most promising FinTech and Financial Services start-ups to SWIFT's community of more than 9,700 banking organizations, securities institutions and corporate customers in 209 countries. Banking and start-up professionals from an array of companies selected ten finalists to present at the Sibos conference in Toronto. From there, innovation and investment executives evaluated the live presentations and presented the awards on September 22 in front of over 8,000 industry professionals.
"We're honored to have our StatementRewards platform recognized as the leading provider of data-driven personalized services for financial institutions by this distinguished group of industry professionals," said Schwark Satyavolu, CEO & Co-Founder of Truaxis. "This award confirms Truaxis as a market leader in this space for our expanding set of cutting-edge innovations for financial institutions, merchants and consumers."
"The Start-Up Challenge is a vital component of Innotribe's work to nurture new solutions to common financial industry challenges, and Innotribe@Sibos is the ideal environment in which to foster collaborative engagement with the most exciting new propositions coming out of the start-up community," said Kosta Peric, Head of Innovation at SWIFT. "This year's winners, including Truaxis, represent innovation at its best."
Truaxis recently launched to over eight million financial institution customers who use either Jack Henry & Associates' NetTeller Online Banking solution or the iPay for online bill payment platform, allowing them to receive in-statement rewards from the national and local merchants they frequent.
About Truaxis
Truaxis (formerly known as BillShrink), the company behind StatementRewards and BillShrink.com, is working with the country's leading financial institutions and merchants to deliver the market's most comprehensive data-driven personalized services platform.
Launched in October 2010, Truaxis' StatementRewards platform leverages sophisticated analytics and matching capabilities to deliver a broad spectrum of data-driven services, including in-statement loyalty rewards that transform the relationships between banks and merchants, help better serving their customers and build brand loyalty. StatementRewards uses secure matching technology and anonymous user transaction data to pair users with personalized merchant offers and recommendations, as well as powering other rich features like a unified loyalty card, social benchmarking spend comparisons, and mobile and social rewards.
Truaxis' free consumer site, BillShrink.com, has helped 1.6 million Americans find potential savings of more than $1 billion by delivering personalized money-saving recommendations on their most common household bills. In an era when eight out of 10 people overpay on their everyday expenses, BillShrink.com sorts through millions of products and services – a billion cable and satellite packages, 10 million cell phone plan combinations, and 150,000 gas stations – to provide unbiased recommendations so users can get exactly what they need at the best price.
Truaxis' award-winning technologies have been recognized twice by Finovate as a "Best in Show" and have received accolades from The New York Times, American Banker, Consumer Reports, Forbes, The Today Show, CNN, FOX, ABC and CBS, among others. Truaxis is headquartered in Redwood City, California. For more information, please visit http://www.truaxis.com.
# # #