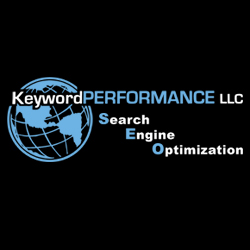 Wallingford, CT (PRWEB) October 06, 2011
On October 7th Keyword Performance, a leading search engine optimization company, will sponsor an anticipated bout in the CES Rhode Warriors main event at the Twin River Event Center in North Providence, RI. CES, Classic Entertainment & Sports, is hosting the night of boxing and Keyword Performance will be sponsoring featherweight fighter Karen Dulin as she brings he pugilist skills into her 11th professional fight. Keyword Performance has been a proud sponsor for many local events including the American Diabetes Association Annual Step Out, the Spirit of CJ Foundation and the Alzheimer's Association Fundraising Walk in Connecticut. Now the growing internet marketing firm will step into the ring to support Karen Dulin in her quest for win number three.
Dulin, originally from Portsmouth, NH now lives in Mystic, CT and trains in Providence, RI. She has compiled a career record of 2 wins and 9 losses in forty-seven rounds of boxing. The 35-year old orthodox fighter was a National Golden Gloves female semifinalist in Hollywood, FL in 2006 at the bantamweight (119lbs.) division and on October 2, 2010 won the opening 4-round bout on promoter Jimmy Burchfield's 'Last Man Standing Card' at Foxwoods Resort Casino. A gritty and determined fighter, Dulin brings her ring experience to the CES card and will kick off the 7-fight event with her opening bout against Providence native Shelito Vincent.
Keyword Performance has been championing many causes in the greater Connecticut area and will continue to brand its name with high profile charity causes and events including the CES Rhode Warriors fight night at Twin River Event Center. Being able to sponsor Dulin gives Keyword Performance the chance to gain exposure in the growing casino event market and be part of a fun-filled evening that will feature several local boxing stars including Vladine Biosse, Keith Kozlin and CES newcomer Alex Amparo.
In addition to being part of a star-studded evening of fighters, Keyword Performance will also get the chance to continue its track record of giving underdogs a chance. Dulin had a difficult upbringing at the hands of a mentally disabled father who dealt with anger management issues and she left home at the age of 17. Rather than dwell on her rough past, Dulin has taken the opportunity to channel her aggression into boxing while also spending her free time to assist others in need. Keyword Performance is proud to sponsor Dunil's fight and believes a competitor like Dunil fits in with other causes the company supports.
Keyword Performance, LLC is a full service internet marketing firm specializing in search engine optimization. With local, national and international clients Keyword Performance is a leader in innovative organic search results and also provides social media, link building, blog development and management and SEO video services.
###