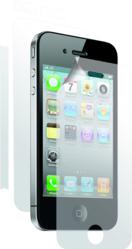 We wanted something for our fans to be excited about. Just a simple giveaway.
Philadelphia, PA (PRWEB) October 10, 2011
Clear-Coat Scratch Protection, a US-based manufacturer of iPhone skins and other protective covers, is teaming up with the TentBlogger.com community to give away an Apple iPod Touch, as well as 5 of their Scratch Protection Films. The giveaway will not require entrants to submit any personal or contact information - the contest entry and selection will be completed entirely on Twitter, allowing users to keep their contact info private.
"We simply wanted to have a fun giveaway," said Dennis O'Donnell, co-founder at Clear-Coat. "This is an exciting time of year - the holiday is coming up, new products are being released, and we wanted something for our fans to be excited about. Just a simple giveaway."
To enter into the giveaway, participants must post on Twitter using the @ClearCoat tag. A winner will be selected on October 14th, 2011.
About Clear-Coat Scratch Protection
Founded in 2007, Clear-Coat manufactures its line of Full Body and Screen Protection products in Philadelphia, PA. Clear-Coat distributes its products through the company's international network of independent distributors, indirect trading partners, retail mall kiosks and Clear-Coat.com. Clear-Coat™ is available for every popular device and comes with an industry-leading lifetime replacement guarantee.
About TentBlogger.com
TentBlogger.com is a Professional Blog that teaches others to maximize their blogging efforts when it comes to creating effective, impactful, and search engine optimized content. TentBlogger creates WordPress Themes and free WordPress plugins for their community to use as well.
###