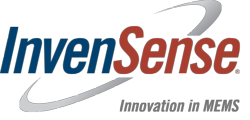 Sunnyvale, Calif. (PRWEB) October 06, 2011
InvenSense, Inc., the leading provider of MotionProcessing™ Solutions for consumer electronics today announced Steve Nasiri, Founder and CEO will deliver a keynote speech on MotionTracking™ - Driving Hi-Impact Motion-Based Applications in the Digital World at the Semicon Europa Conference, International MEMS Forum in Conference Room 2, October 10, 2011 at 1:15pm in Messe Dresden, Germany. Mr. Nasiri's presentation will cover the key market drivers for the emerging motion interface market and offers his thoughts on the market needs for an integrated MotionTracking Module that can eliminate the current market challenges for delivering a true motion interface solution.
This presentation will examine the key principals of motion interface technology and define the main benefits it offers to consumer electronic products, such as, one-to-one motion control, motion gesture commands, device pointing recognition capability, and finally assisting with tracking your location indoors. It will also discuss the current market challenges with the complexity of integrating multiple discrete motion sensor devices, such as 3-axis accelerometer, 3-axis gyroscope, 3-axis compass and pressure sensors, along with development of algorithms for fusing of all the sensor outputs to track the motion. Mr. Nasiri will offer new novel ideas for an integrated MotionTracking module that is capable of delivering the required set of outputs to address all motion interface application needs easily and without the need for in house expertise.
Steve Nasiri is a 30 year veteran of the MEMS industry. He is the founder of InvenSense and has served as President, Chief Executive Officer and Chairman since 2003. Prior to founding InvenSense, Mr. Nasiri held various positions as a co-founder and executive of several MEMS companies, including SenSym (acquired by Honeywell), NovaSensor (acquired by General Electric), Integrated Sensor Solutions (acquired by Texas Instruments) and ISS-Nagano GmbH. He also held key management and operations positions at several semiconductor companies, including National Semiconductor, Fairchild Semiconductor and Maxim Integrated Products. Mr. Nasiri is an inventor in over 50 patents and patent applications, and has authored many published papers and articles on MEMS technology.
About InvenSense
InvenSense is the leading provider of MotionProcessing™ solutions for the consumer electronics market. The company's patented and patent pending MotionProcessing technology and Nasiri-Fabrication platform address the emerging needs of many mass-market consumer applications such as smartphones, tablets, gaming devices, image stabilization, and remote controls for Smart TV, that require improved performance, enhanced features, and new and more intuitive motion and gesture-based user-interface solutions. InvenSense is a privately held company with headquarters located in Sunnyvale, California. More information can be found at http://www.invensense.com.
About SEMI
SEMI is the global industry association serving the manufacturing supply chains for the microelectronic, display, and photovoltaic industries. SEMI member companies are the engine of the future, enabling smarter, faster, and more economical products that improve our lives. Since 1970, SEMI has been committed to helping members grow more profitably, create new markets, and meet common industry challenges. SEMI maintains offices in Beijing, Bengaluru, Berlin, Brussels, Grenoble, Hsinchu, Moscow, San Jose, Seoul, Shanghai, Tokyo, and Washington, D.C. For more information, visit http://www.semi.org.
© 2011 InvenSense, Inc. All rights reserved. InvenSense, MotionProcessing, MotionProcessor, Nasiri-Fabrication, MotionFusion, MotionApps, MotionTracking, and the InvenSense logo are trademarks of InvenSense, Inc. Other company and product names may be trademarks of the respective companies with which they are associated.
###